How we started
The three of us crossed paths as software engineers, each with a distinct expertise that contributed to our collective strength. Alex, with his background as a Data Scientist, Kirill, an experienced Full-Stack Engineer, and Vlad, a seasoned Mobile Engineer, all joined forces in 2018. Armed with these combined skills and a common entrepreneurial spirit, we ventured into our first start-up – Vivafit.
Our small but highly competent team of seven engineers dove headfirst into the world of Flutter technology. At a time when Flutter was still a novelty, we championed its application, building an impressive MVP compatible with both Android and iOS platforms. The MVP opened doors to a seed round of funding, giving us the boost we needed to keep the flame of Vivafit alive.
Despite our initial victories, the entrepreneurial journey is often unpredictable. The growth rate of the application fell short of our projections and the unit economics (where LTV was to exceed CAC) failed to balance out. The unavoidable decision to shut down Vivafit was a tough pill to swallow.
But every cloud has a silver lining, right? We had gained a lot from our time with Vivafit, especially our skills in Flutter technology, which not many had at that time. Mixing this new knowledge with our different backgrounds in engineering and a strong will to help businesses, we found ourselves ready for a fresh start.
That's how What the Flutter came to be. We set up our online home with the catchy domain flutter.wtf, and this was the start of a new, exciting adventure. With this new path ahead, we saw countless chances to learn, grow, and make a big difference in the world of IT.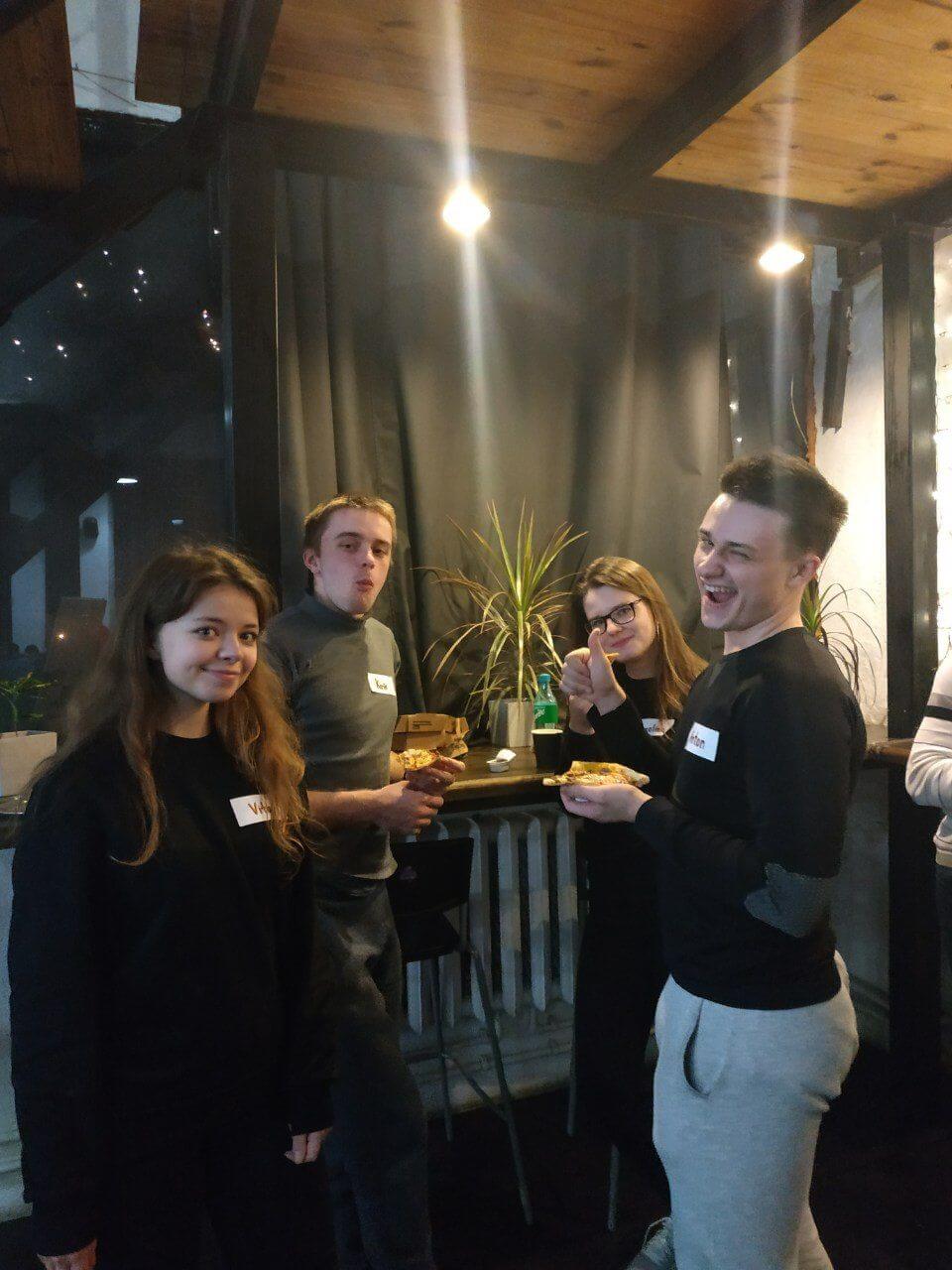 Fully remote team
When the pandemic started, our work style changed in a big way. We said goodbye to our office and became a completely remote company. This wasn't just about making it through tough times. In fact, this change helped our company to grow and expand in new ways. We started hiring people from all around the world to join the What the Flutter team.
Today, What the Flutter is proud to have a team of about 30 professionals hailing from 6 different countries. Despite the physical distance, we have managed to provide top-notch services to our clients while maintaining a robust corporate culture. Our team members are spread across United States, Estonia, Poland, Ukraine, Turkey, and Portugal, yet we function as one unit, dedicated to solving business challenges with Flutter technology.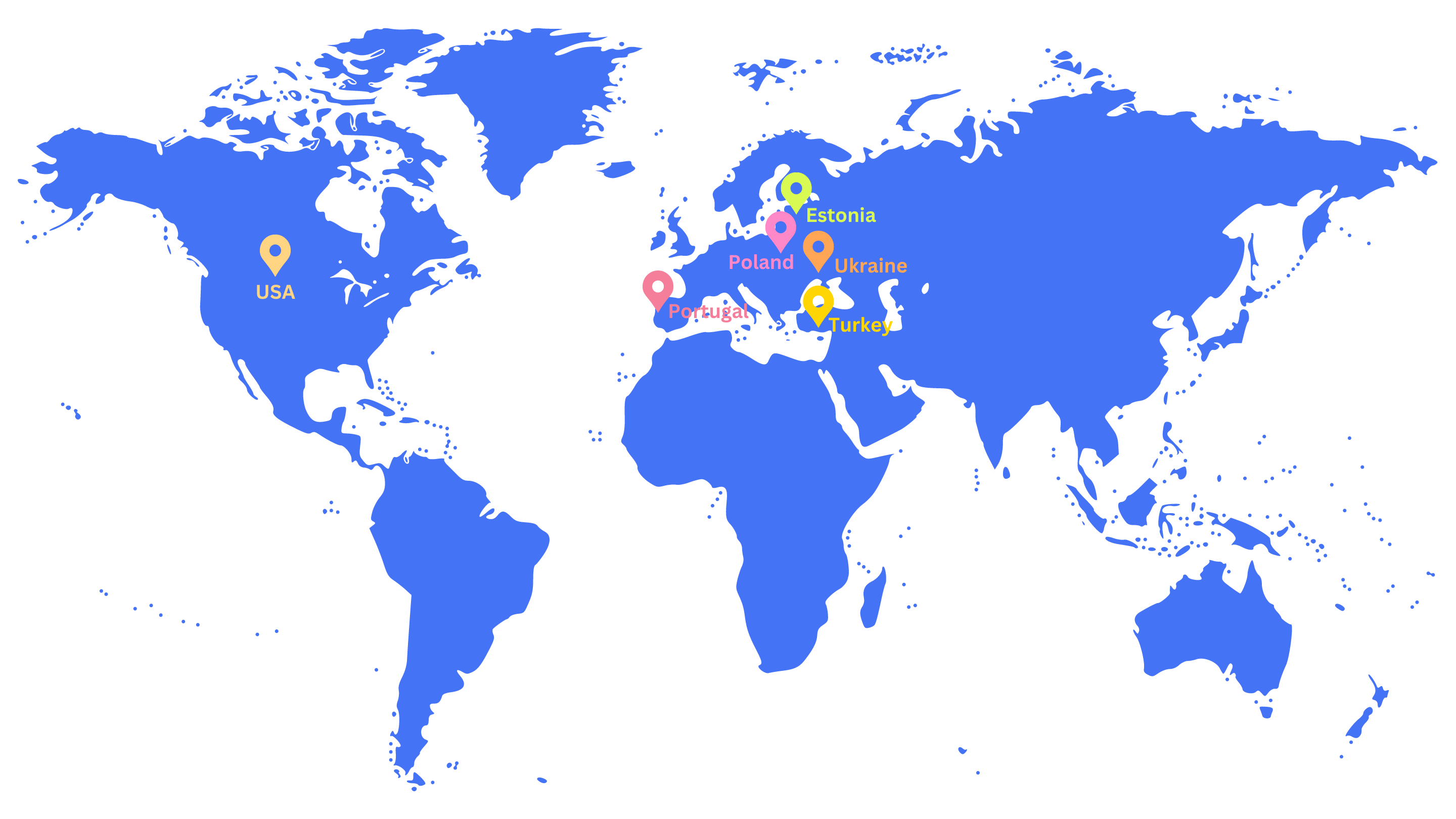 Operating remotely hasn't diluted our efficiency, instead, it has fortified our commitment to provide our clients with the best possible solutions, while fostering a work culture that values inclusivity and global collaboration. The journey hasn't been easy, but the rewards, in terms of growth, diversity, and cultural richness, have been well worth it.
Mission & culture
At the very core of What the Flutter, our mission is simple yet profound:
🚀
Deliver the world's best application development service, leveraging the power of Flutter technology and spreading knowledge about it.
The culture that nurtures and sustains us is built on several key principles that guide us in our day-to-day operations and long-term decisions.
Customer Satisfaction: Our primary aim, always, is to make our clients happy. Every team member is committed to this goal and works diligently to achieve it.
Embracing Change: We stay open-minded and ready to adapt to new situations, ideas, and strategies. We value the unique needs and preferences of each client and team member.
Mutual Trust: Trust is the bedrock of our operations. Employees trust the company, the company trusts its employees, and a circle of trust binds our team together.
Professional Development: We believe in the continuous growth of our professional skills. Every team member is encouraged and supported in their pursuit of knowledge and excellence.
Location is Irrelevant: Good employees deliver exceptional results, regardless of where they're based. The quality of one's work isn't dictated by their location.
Equality and Inclusivity: We don't discriminate on the basis of nationality, gender, or any other personal attributes unrelated to professional capabilities. All that matters to us is talent, commitment, and a team spirit.
Employee Well-being: The health and emotional well-being of our team members are vital to us. We consider these as key performance indicators for our company's overall health.
These core values help us stay focused, committed, and motivated as we strive to achieve our mission. They're more than just words; they are the backbone of our thriving remote culture and our global success.
Flutter community
Part of our mission extends beyond providing excellent mobile development services. We are committed to fostering and developing a global Flutter community, sharing our knowledge and contributing to the growth of this groundbreaking technology. Here are some of the key ways in which we work towards this goal:
Open source and demos
We create and share valuable Flutter plugins and packages, aiming to provide practical tools for developers around the world. Moreover, we regularly publish Flutter demos and tutorials, showcasing best practices to help others refine their skills. Take a look at our GitHub repositories:
Active life in social media
Our team is dedicated to staying on the cutting edge of Flutter technology. We follow official Google repositories, distil key insights, and share important Flutter updates with the community through our social networks. Follow us: LinkedIn, YouTube, TikTok, Medium, Facebook, Telegram and Instagram.
Conferences and meetups
We take an active role in bringing the global Flutter community together by organizing regular conferences and meetups. Our team also participates in all major global Flutter conferences, engaging with others in the field and sharing our experiences.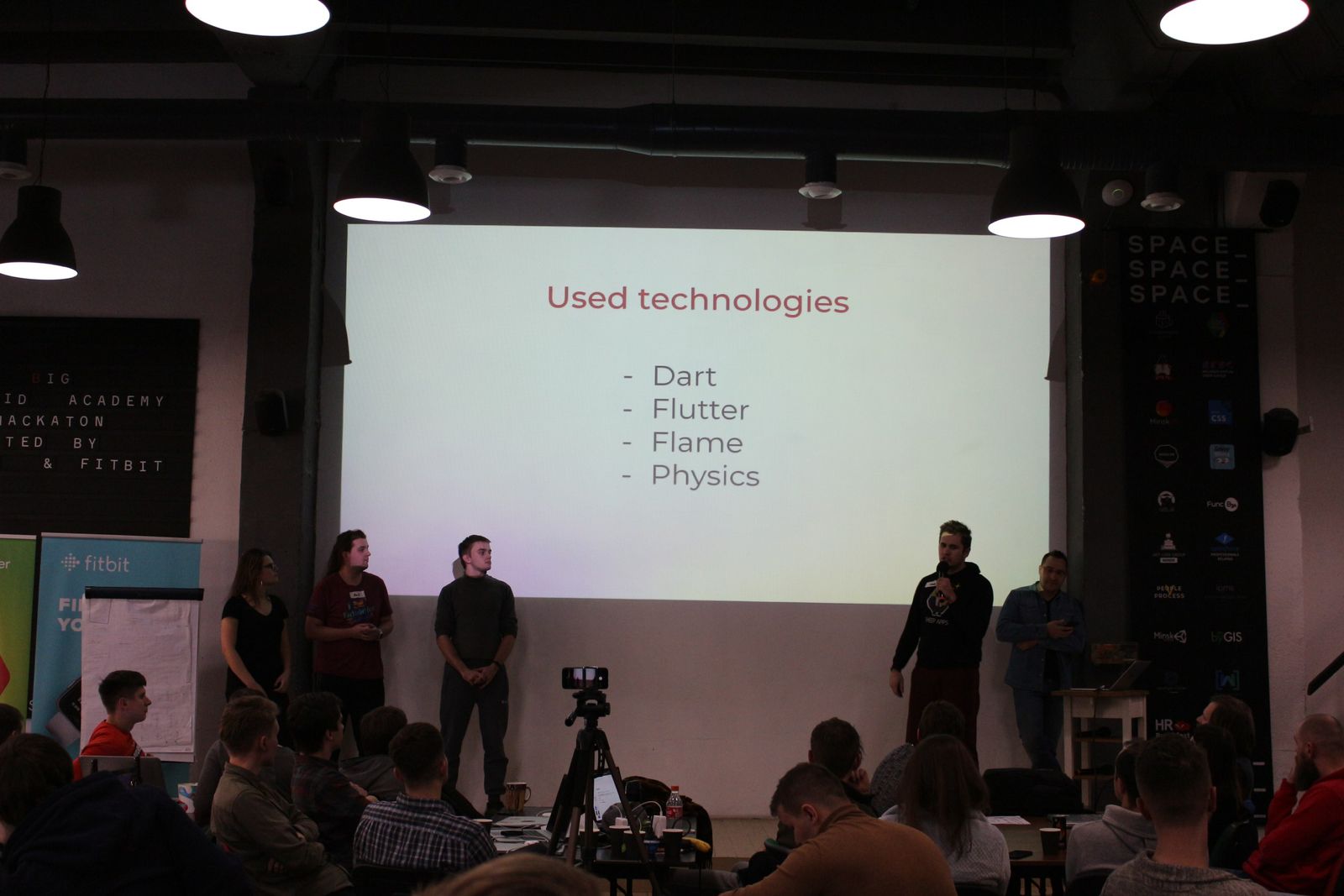 Largest Flutter laboratory
We operate the largest Flutter laboratory aimed at training students from beginner level to their first job as a Flutter Engineer. In collaboration with over 5 technical universities, we provide a comprehensive learning experience that prepares students for the professional world.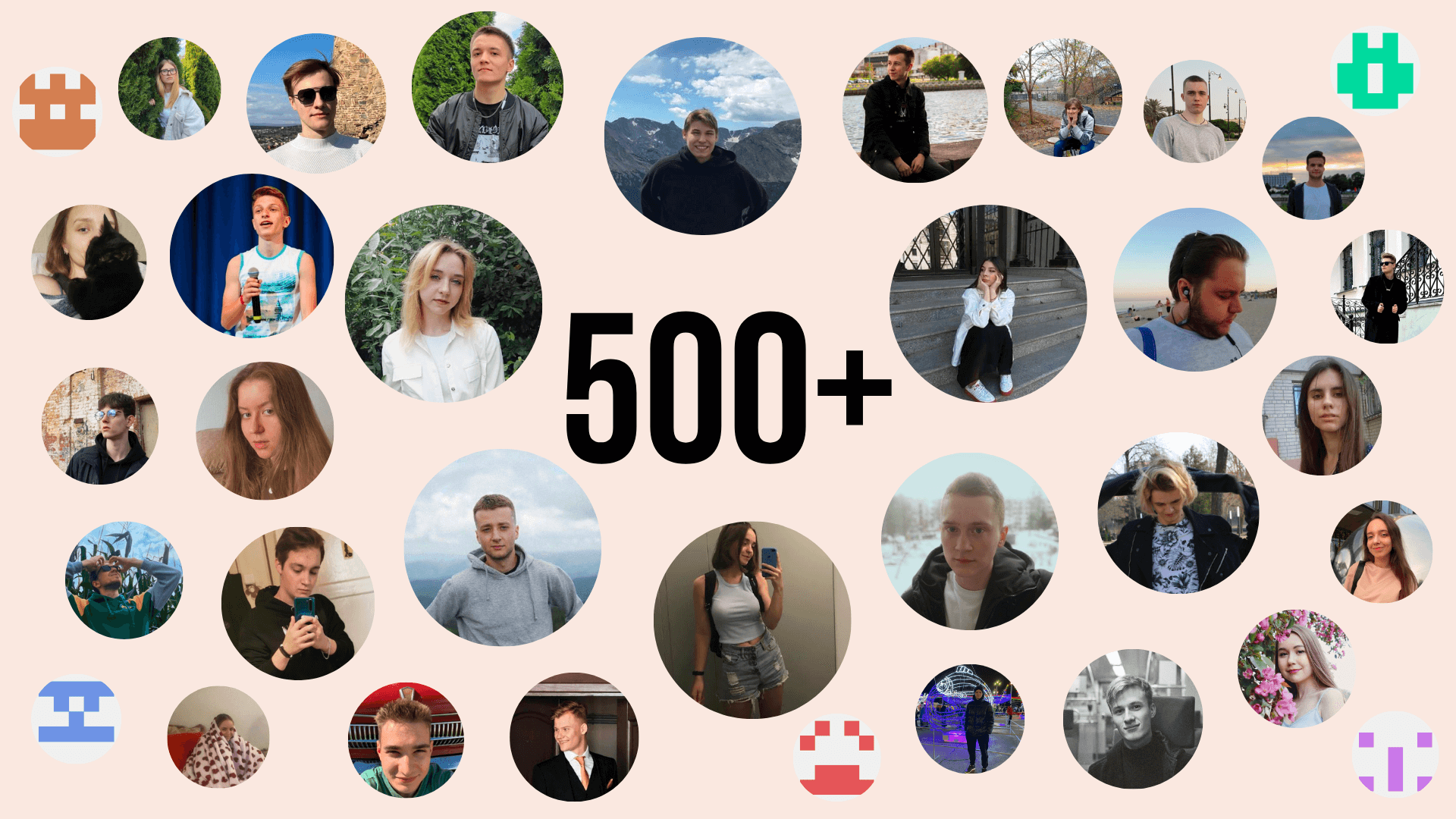 Summary
For us, What the Flutter is much more than an IT company; we are a community of dedicated professionals united by our passion for Flutter technology. From our humble beginnings as a small team of engineers, we've evolved into a global company with team members spanning several countries, all while maintaining our strong, inclusive culture.
Our mission to provide top-tier app development services is complemented by our dedication to fostering the global Flutter community. We believe in continuous learning, sharing knowledge, and pushing the boundaries of what is possible. As we continue to grow and navigate the exciting world of Flutter, we invite you to join us on this journey and see firsthand how we're making a difference in the IT landscape.