As the world increasingly gravitates towards digital solutions, the mobile app market is experiencing unprecedented growth. Digital experiences define customer relationships, the choice of the right mobile app development platform can significantly impact your business operations.
Flutter app development services have emerged as a leading force in this domain, with What the Flutter at the forefront. Our services range from technical audits to staff augmentation and startups & MVPs, designed to provide businesses with the tools they need to thrive in the digital era. Read on to discover how partnering with us can be a game-changer for your business.
The Power of Flutter
As businesses increasingly opt for robust and efficient digital solutions, Flutter emerges as a leading choice for mobile app development. An open-source UI toolkit created by Google, is rapidly becoming the go-to option for businesses seeking efficient, high-quality mobile app development. What sets Flutter apart is its ability to create natively compiled applications for mobile, web, and desktop from a single codebase. This article explores how our Flutter app development services can significantly enhance your business operations and drive growth.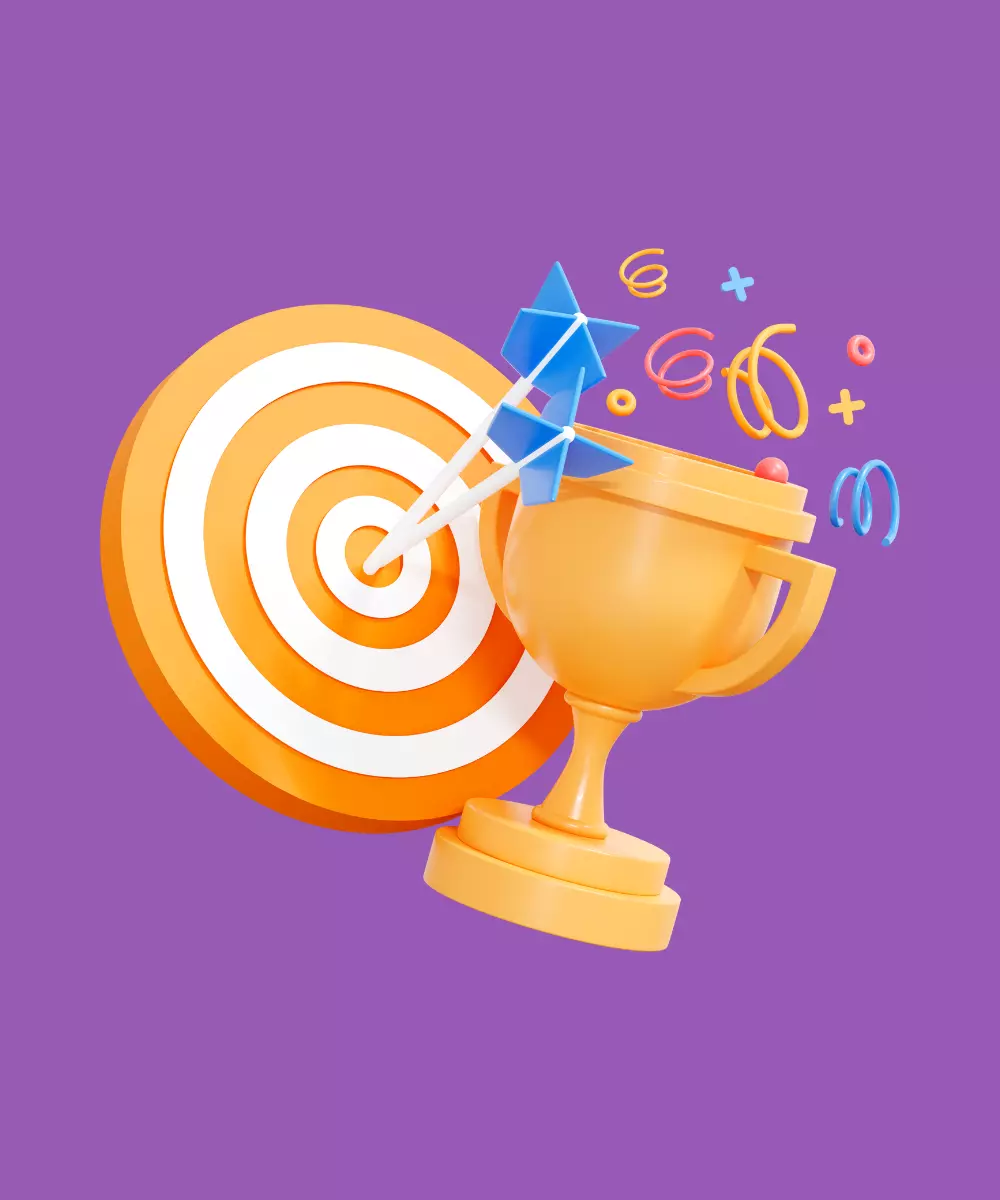 Flutter App Development Services
Our company, What the Flutter, offers a comprehensive suite of Flutter app development services. These services are tailored to address the unique needs of your business and ensure a seamless digital experience for your users.
Technical audit
In the fast-paced digital world, it's critical to ensure your apps are running efficiently and free from vulnerabilities. Our technical audit service involves an exhaustive examination of your existing mobile apps to detect and address any potential issues. These could range from poor code quality and structural flaws to usability problems and security vulnerabilities.
Use cases:
New features development takes longer than expected;
You are not sure about the project architecture;
You feel lack of control over development processes;
You notice many bugs in production;
Maintenance complexity is constantly growing;
You doubt the competence of your developers.
How does it work:
Kick-off meeting — a meeting with one of our experienced managers where you discuss your project's background and the specific things you want to pay attention to.
NDA signing — to ensure the privacy and confidentiality of your codebase and any other sensitive information you provide, we sign a Non-Disclosure Agreement (NDA) before we begin the audit.
Meeting with CTO — a meeting with our Chief Technical Officer to discuss your project's problems and challenges in detail. The CTO may also ask you questions and request some information required for the audit.
Pre-analysis — we analyze all the information we've gathered from you so far and provide you with the final cost of the Technical Audit service for your specific case.
Contract signing — once you've reviewed and agreed to the final cost of the service we've proposed, we ask you to sign a contract. The contract details the scope of the service, the final cost, and the timeline for completion.
Report preparation — our CTO conducts a comprehensive Technical Audit of your project and prepares a final report that includes insightful information about your project, along with conclusions and recommendations to address any issues identified during the audit.
Closing meeting — a final meeting with you to review the Technical Audit report, address any questions or concerns you have, and discuss the issues identified during the audit.
A poorly performing app can severely hurt your business. With this service, you'll enjoy the following benefits:
Improved App Performance
Enhanced Security
Better User Experience
Compliance with App Development Best Practices
Staff augmentation
Talent is the cornerstone of any successful project. Our staff augmentation service helps you fill gaps in your team with expert Flutter developers, providing you with the flexibility to scale up or down depending on project demands. Our developers are skilled in crafting high-performing Flutter apps, contributing to improved productivity and project success.
Use cases:
You need to quickly extend your Flutter team;
You do not want to deal with hiring bureaucracy;
You need to expand or shrink resources anytime;
You need temporary help to meet a deadline;
Your team needs some specific expertise;
You want to stay very flexible in hiring.
How does it work:
Kick-off meeting — a meeting with one of our experienced managers where you discuss your project needs and wishes regarding candidates for Staff Augmentation.
Project estimating — if the scope of work is final and clearly defined, we gladly provide you with a detailed estimate of the hours required to complete your project.
Selecting candidates — based on your preferences and required skill set, we suggest you several highly skilled Flutter Engineers for Staff Augmentation. You can review their CVs and select the candidates that resonate with you the most.
Conducting interviews — once you have selected the desired candidates, we facilitate the opportunity for you to meet them through conducting interviews. During these interviews, you can assess their engineering skills or just discuss your project requirements.
Contract signing — after your final decision about the Flutter Developers for Staff Augmentation, we engage in negotiating the final terms of the service and promptly sign a contract, establishing clear expectations and ensuring a seamless partnership.
Onboarding process — during onboarding process of the selected Flutter Engineers to your project, our CTO supervises your team in setting up basic processes and ensures a smooth start to the work, providing guidance and support for a seamless transition.
Quality checks — once our engineers have started working on your project, What the Flutter managers, under the supervision of the CTO, will periodically conduct quality checks and monitor your satisfaction, addressing any issues that may arise.
Finding the right talent for your project can be a daunting task. By opting for our staff augmentation service, you gain access to our pool of expert Flutter developers. The benefits of this service include:
Cost-Effective
Increased Flexibility
High-Quality Development
Faster Time-to-Market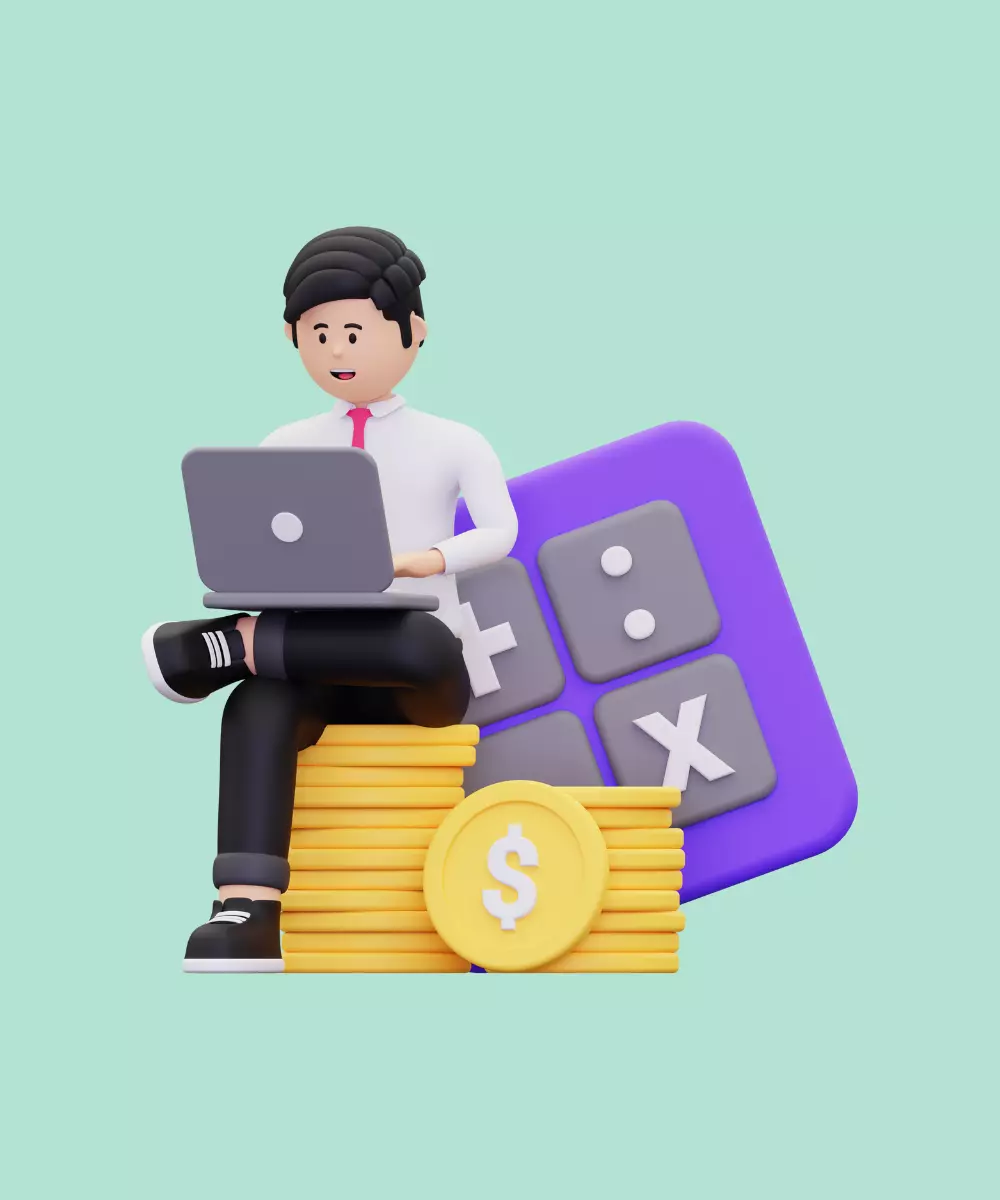 Startups & MVPs
As a startup, you need a compelling Minimum Viable Product (MVP) to validate your business idea and attract investors. We specialize in developing high-quality Flutter MVPs that demonstrate your product's potential. With a keen understanding of startup dynamics, we ensure the MVP is developed quickly, saving you both time and cost.
Use cases:
You only have an idea and want to create an MVP from scratch;
Your app with a legacy codebase needs to be rewritten into Flutter;
You have an existing product and want to develop new features;
You want to migrate an existing application to cross-platform;
You have an existing product that needs regular maintenance;
You already have some requirements and want to develop a product.
How does it work:
Kick-off meeting — a meeting with one of our experienced managers where you share your project needs and limitation. Also you may ask any questions about our company processes and the service of MVP development in Flutter.
NDA signing — to ensure the privacy and confidentiality of your ideas and any other sensitive information you provide, we sign a Non-Disclosure Agreement (NDA) before we begin exploring project requirements.
Requirements definition — you provide us with a detailed description of your idea, along with any existing materials such as UX/UI designs, references, specifications, etc. Our team members, including the CTO, actively engage in asking clarifying questions to ensure a thorough understanding of the final solution you need.
Milestones & estimation — based on the requirements, we divide the work into several milestones and present you with a comprehensive breakdown of time and cost estimates for each stage. This allows you to have a clear understanding of the project timeline and budget.
Contract signing — once we have agreed on the defined milestones and budget, we formalize our partnership by signing a contract. The contract solidifies the terms and conditions of our collaboration, ensuring a mutual understanding of responsibilities, deliverables and financial aspects.
Product development — our highly qualified team leverages their expertise and follows best agile practices to develop your product. As our partner, you have the opportunity to be actively involved, closely tracking the progress and staying informed about the ongoing work.
Release and maintenance — Once your product is ready, we assist you in making a successful release, handling all aspects including publishing to the App Store and Google Play. After the release, we seamlessly transition into the maintenance phase, where we continue to develop new product features based on your requests.
Our startup & MVP service is designed to deliver high-quality Flutter MVPs, helping startups realize the following benefits:
Quick MVP Development
Cost Efficiency
Attracting Investment
Market Validation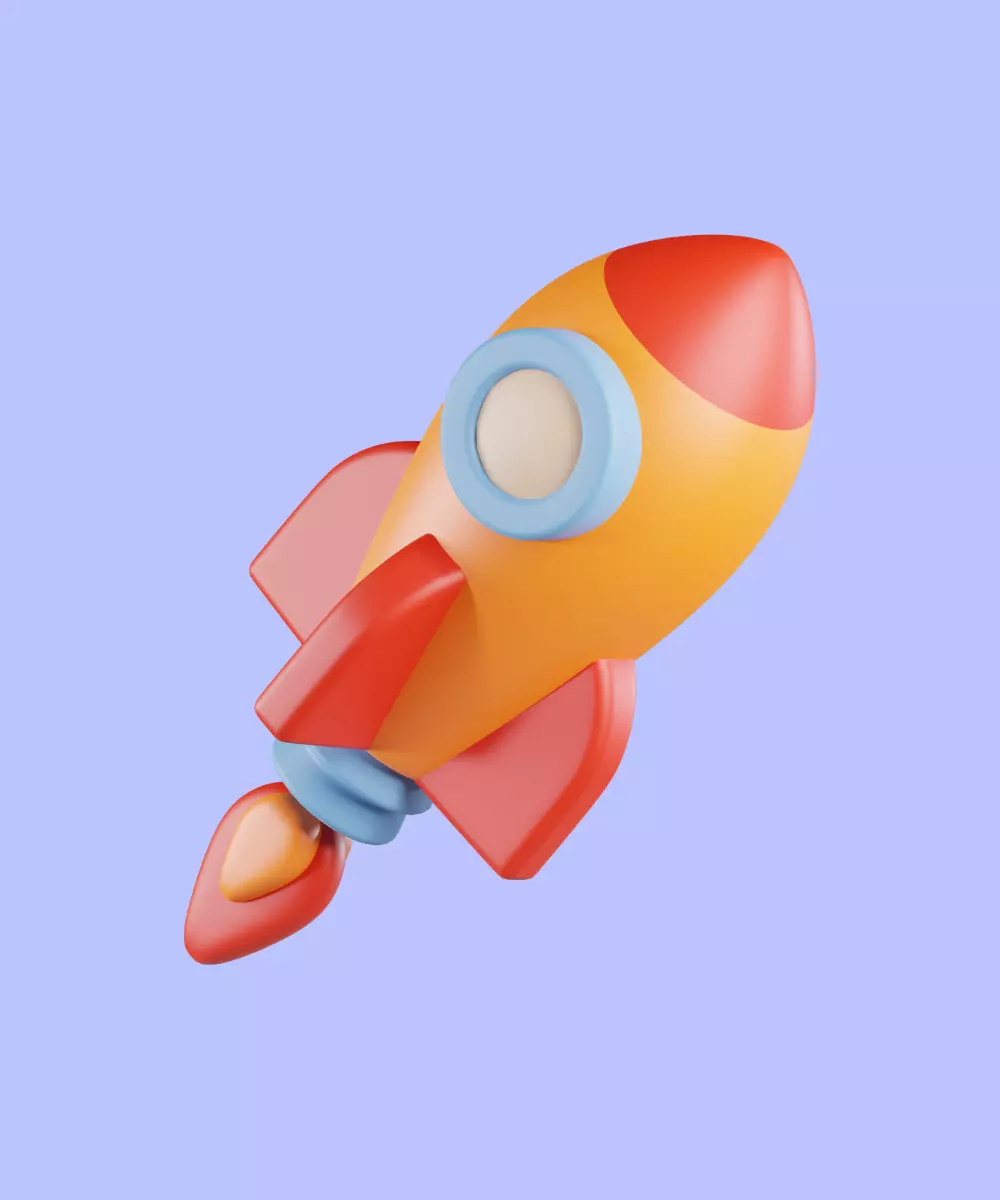 Potential Customers: Who Can Benefit
Our Flutter app development services cater to a wide array of industries. We believe that any industry that requires a strong digital presence can benefit from our services.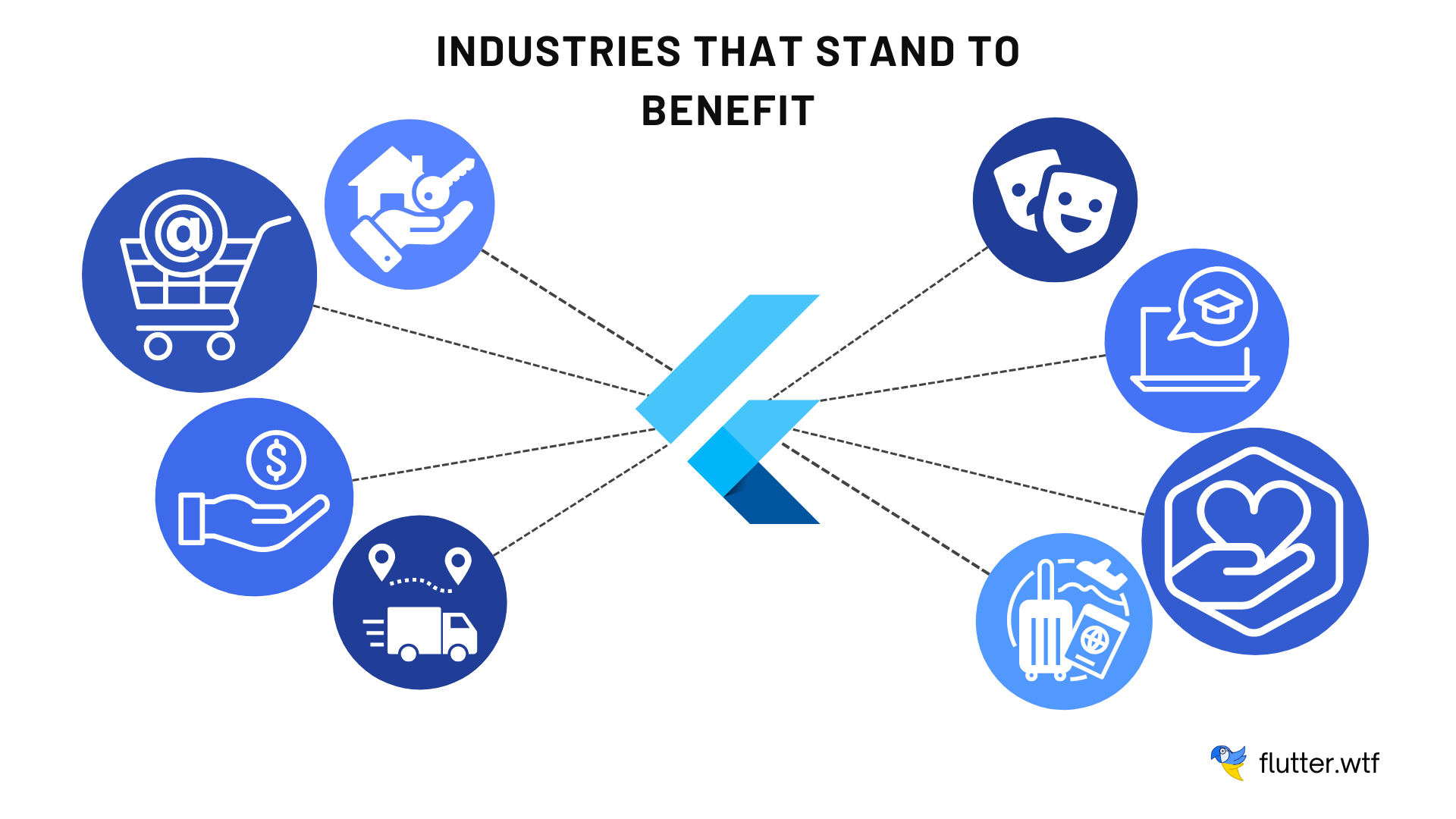 E-commerce
With the rise of online shopping, e-commerce businesses must offer a seamless shopping experience through efficient mobile apps. Our technical audits can identify performance issues, ensuring smooth navigation and secure transactions. Our staff augmentation services can provide expert developers to handle your app's development, maintenance, and updates, ensuring constant optimal performance. Startups in this industry can benefit from our MVP services, helping them test the market and attract investors with a polished, functional prototype.
Education
Education apps have become vital tools in facilitating online learning. We offer services to ensure that these apps provide an engaging and seamless user experience. Our technical audits can detect any issues hindering user experience, while our staff augmentation services can bring in experts for app development or updating existing ones. For education startups, we can help in building compelling MVPs to secure funding and test the market.
Healthcare
The healthcare industry requires highly secure, user-friendly, and reliable apps. We can offer technical audits to ensure the app's security and compliance with medical data privacy regulations. Our staff augmentation services can provide experts to develop secure and compliant apps. For startups in the healthcare sector, we can build MVPs that address unique market needs and stand out from competitors.
Fintech
Financial services require apps with top-notch security, efficiency, and user experience. Our technical audits can detect vulnerabilities and inefficiencies, while our staff augmentation services offer developers with expertise in developing secure and user-friendly finance apps. Fintech startups can take advantage of our MVP services to validate their innovative ideas and secure funding.
Logistics
In the logistics industry, mobile apps are vital for managing and monitoring supply chains in real-time. Our technical audits can help identify inefficiencies or security vulnerabilities in your app, while our staff augmentation service provides skilled developers capable of creating effective logistics management apps. For startups in the logistics sector, our MVP services can assist in testing and validating innovative supply chain solutions.
Entertainment
In the entertainment sector, user experience is everything. Our technical audits can help enhance app performance and user engagement, while our staff augmentation services provide experts in developing entertaining and engaging apps. Entertainment startups can leverage our MVP services to attract investment for their unique entertainment solutions.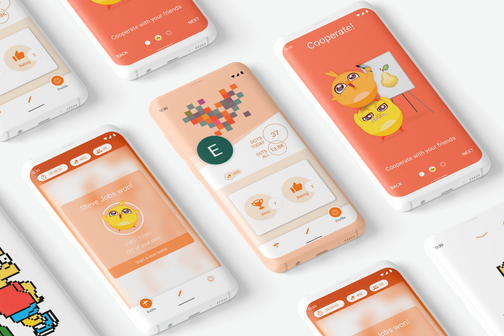 Travel & Tourism
Travel and tourism apps need to be efficient, user-friendly, and reliable. Our technical audits can detect any performance or user experience issues, while our staff augmentation service provides experts who can develop or update travel apps effectively. For travel and tourism startups, our MVP services can help validate their business ideas and secure necessary funding.
Real Estate
For the real estate industry, mobile apps serve as a platform for property listings and virtual tours. Our technical audits ensure your app provides a smooth user experience, while our staff augmentation services offer developers skilled in creating feature-rich real estate apps. Real estate startups can use our MVP services to showcase their innovative ideas and attract potential investors.
Conclusion
In today's digital era, mobile apps have become essential tools for businesses to engage with their customers and streamline operations. Flutter app development services offer an effective, efficient, and high-performing solution to these needs.
At What the Flutter, we are committed to providing comprehensive Flutter app development services that can help your business thrive. Whether you need a technical audit to improve your app's performance, staff augmentation for expert developers, or an MVP to kickstart your startup, we've got you covered. Use our services today and set your business on the path to digital success.