In the dynamic realm of digital advancement, the intersection of technology and business strategies is constantly reshaping the industrial landscape. One of the stellar innovations in this domain is the development of B2B mobile apps, which have emerged as instrumental entities in forging business collaborations, optimizing operational processes, and accelerating organizational growth.
In essence, this article aspires to be a comprehensive guide for enterprises and developers looking to navigate the complex yet rewarding landscape of B2B mobile apps. Whether you are a seasoned entrepreneur, a budding business, or a curious individual, this article aims to provide valuable insights and knowledge on leveraging B2B mobile apps to boost business prospects and attain new heights in the competitive business environment.
What is a B2B App?
A B2B (Business-to-Business) app is a specialized digital tool designed to facilitate interactions, transactions, and services between businesses, aiming to support mutual growth and success. It is distinct from B2C apps, which are intended for individual consumers, addressing the complex needs of companies with refined solutions to optimize operations within various industrial sectors.
The primary goal of B2B apps is to offer a versatile platform that enhances seamless business collaborations and operational competency, fostering an environment conducive to shared development. These apps have multifaceted utility, serving different sectors as transactional or collaborative platforms, allowing businesses to share knowledge and resources.
B2B apps prioritize enhanced connectivity and collaboration, enabling businesses to forge strong networks and partnerships and co-create value. They are customizable and scalable, adapting to the evolving needs of businesses with flexible architectures and modular designs. Lastly, due to the sensitive nature of business data, B2B apps integrate advanced security and compliance features, including encryption and authentication systems, to protect business information and transactions.
☝️
A B2B app is more than just a digital interface; it's a comprehensive solution that brings businesses closer, fostering a collaborative and progressive business environment. Whether it's enhancing operational efficacy, fortifying business relationships, or unlocking new business opportunities, B2B apps are the catalysts driving industrial transformation and advancement.
The Rise of B2B Mobile Applications
The surge in mobile device usage has significantly increased the demand for mobile applications in the business realm, with B2B mobile commerce sales predicted to reach $6.7 trillion by 2024. This surge is due to the recognized convenience and accessibility that mobile apps offer for managing business operations.
B2B mobile apps are leading the digital transformation, altering how businesses operate and collaborate, moving from traditional practices to digital methodologies, facilitating operational efficiency, and opening avenues for partnerships and innovations. The phenomenon known as the Consumerization of IT, where consumer-driven technology infiltrates the enterprise environment, has influenced the adoption of B2B mobile applications, with users expecting enterprise applications to offer similar levels of intuitiveness and convenience as consumer apps.
Businesses adopting a mobile-first strategy is crucial to the rise of B2B mobile apps, leveraging the ubiquity and versatility of mobile devices to enhance business processes and customer engagements. Furthermore, there's a growing demand for real-time data access due to the accelerated pace of business operations and increased reliance on data-driven decisions, with B2B apps enabling instant access to vital business information, allowing swift responses to market changes and operational needs.
☝️
The ascent of B2B mobile apps is synonymous with the transformative journey of the modern business landscape, marked by digitization, mobility, collaboration, and innovation. The rise of B2B apps signifies a future where businesses are more connected, responsive, and intelligent, driving industrial progress and prosperity.
Types of B2B Mobile Apps (with Examples)
The realm of B2B mobile apps is immensely diverse, catering to an array of business needs, sectors, and operations. From enhancing internal processes to facilitating external collaborations, these apps are designed to address varied aspects of business functionalities. Below is an exploration into the different types of B2B mobile apps that are redefining the business technology landscape, along with examples to illustrate their applications.
Procurement apps
These apps streamline the procurement process, managing suppliers, orders, invoices, and payments.
Example: SAP Ariba is a leading procurement app that simplifies business commerce, managing supply chain, procurement, and contract management.
Communication and collaboration apps
These apps enhance communication and collaboration among employees, teams, and external partners.
Example: Slack is a prominent collaboration app, offering channels for team communication, file sharing, and integrations with other productivity tools.
Supply chain and logistics apps
These apps optimize supply chain operations, managing inventory, shipments, and logistics.
Example: Oracle SCM Cloud is a comprehensive solution managing supply chain planning, procurement, product lifecycle, manufacturing, and order management.
Sales and CRM apps
These apps empower sales teams and manage customer relationships, leads, opportunities, and customer data.
Example: Salesforce is a renowned CRM app that provides solutions for sales, service, marketing, and more, helping businesses connect with their customers in a whole new way.
Productivity and project management apps
These apps enhance productivity and manage projects, tasks, timelines, and resources.
Example: Asana is a well-known project management app that helps teams orchestrate their work, from daily tasks to strategic initiatives.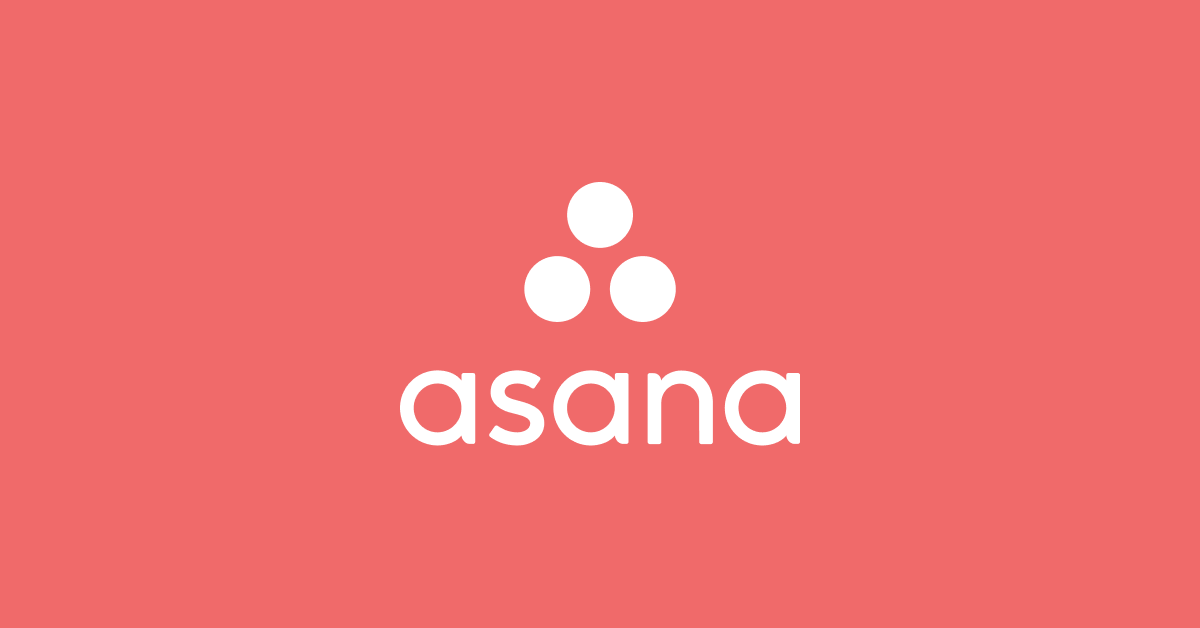 Analytics and business intelligence apps
These apps provide business intelligence, analytics, and insights to make informed business decisions.
Example: Tableau Mobile provides interactive, data visualization tools, allowing businesses to create and share dashboards and reports.
Financial management apps
These apps manage financial transactions, accounting, invoicing, and budgeting.
Example: QuickBooks is a widely used financial management app that handles accounting, invoicing, and payments for businesses.
Learning and development apps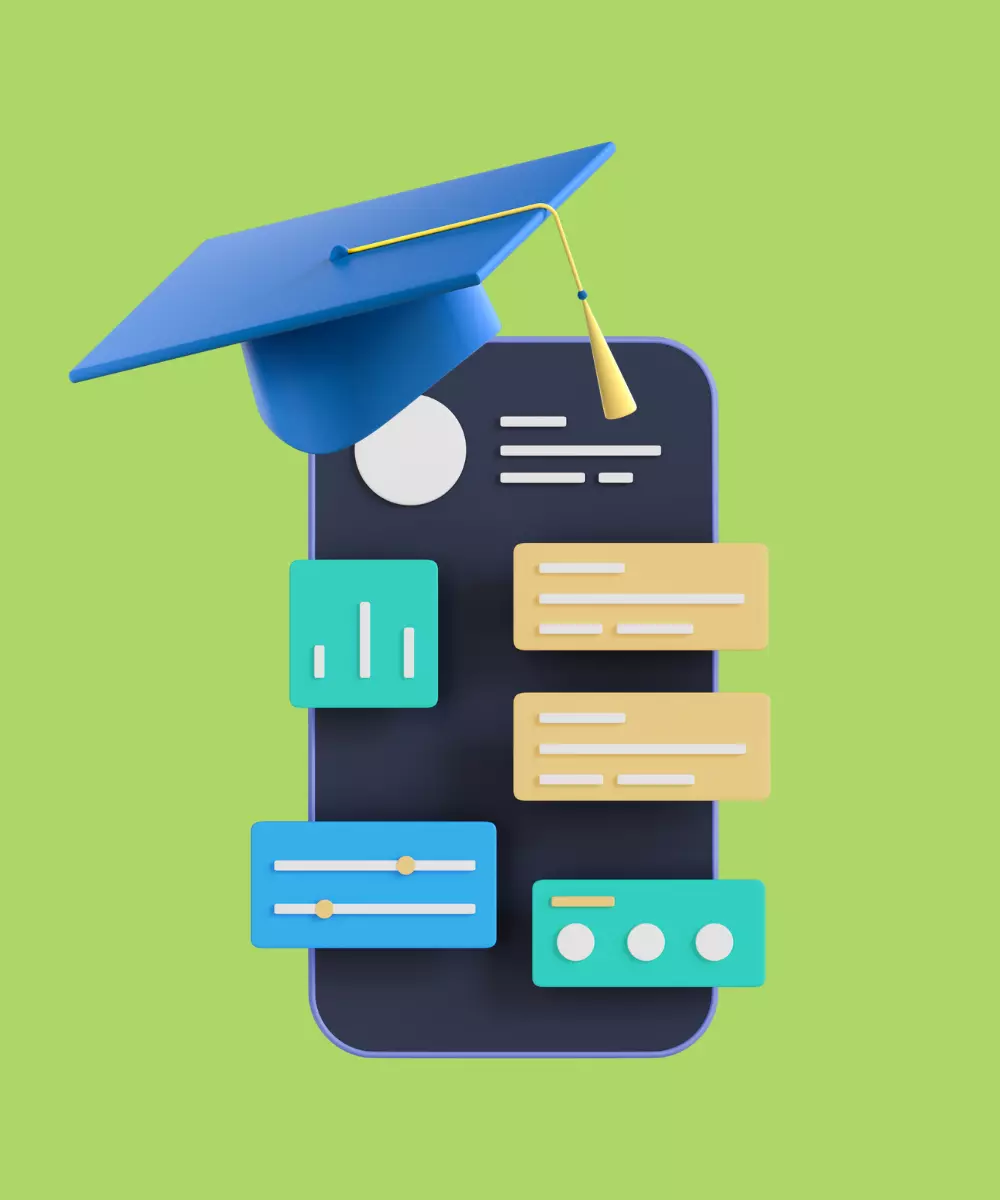 These apps facilitate learning and development programs, offering courses, training, and knowledge resources.
Example: LinkedIn Learning offers a host of courses and learning paths in various domains, helping professionals acquire new skills and knowledge.
B2B eCommerce apps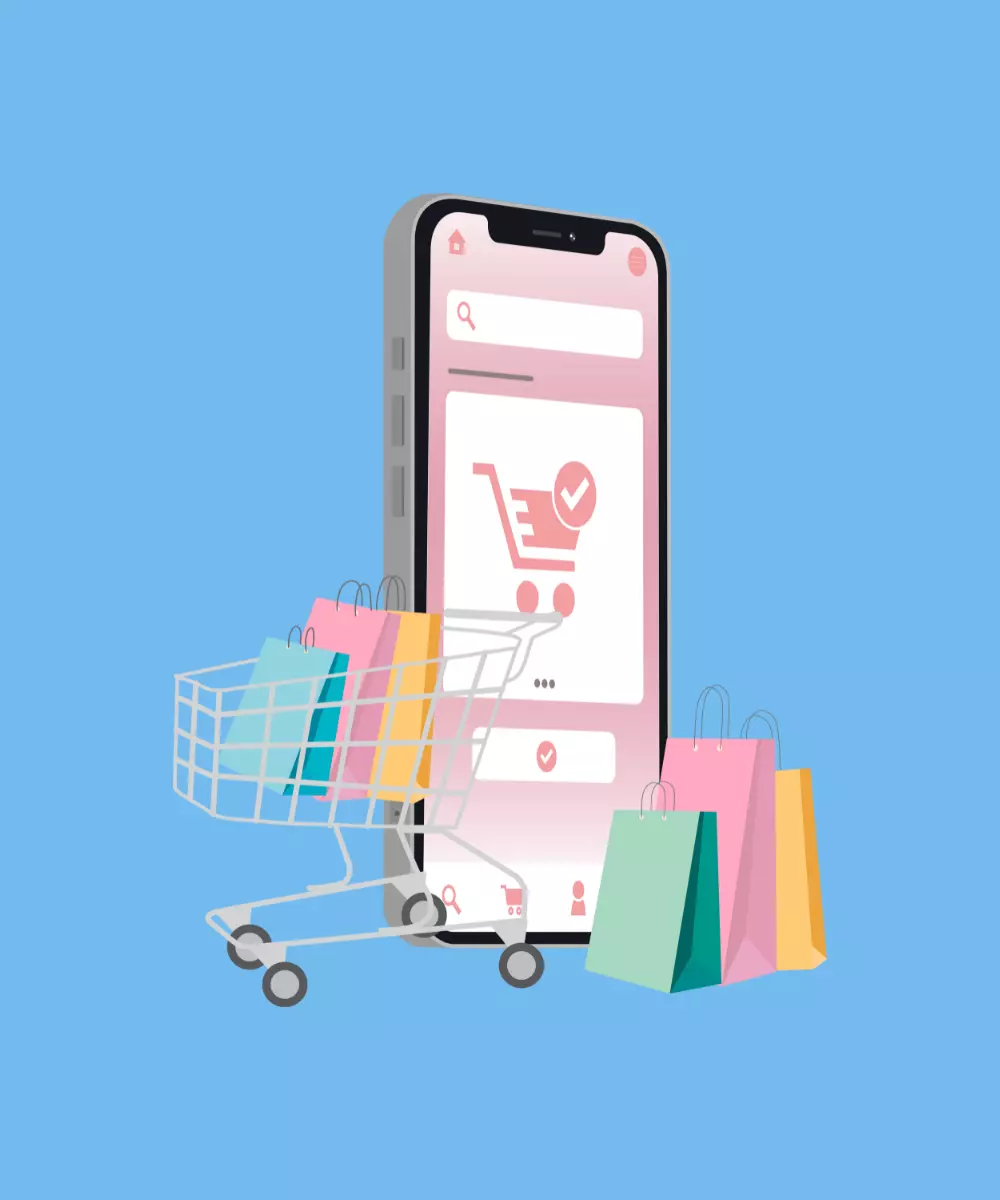 These apps facilitate business-to-business commerce, managing product catalogs, orders, and B2B transactions.
Example: Alibaba.com is a global B2B eCommerce platform connecting buyers with suppliers around the world.
Industry-specific apps
These apps are developed to cater to the unique needs and challenges of specific industries.
Example: Cerner offers a suite of healthcare apps that cater to the specialized needs of healthcare providers, managing patient data, clinical workflows, and medical records.
☝️
B2B mobile apps are multifaceted, serving a plethora of business sectors and functionalities. They are tailored to resolve distinct business challenges and augment operational capabilities across diverse domains. The diverse types of B2B apps highlight the versatility and comprehensive utility that these digital solutions bring to the modern business landscape, reinforcing their role as pivotal assets in shaping the future of industries.
Key Features for B2B Mobile App Development
Developing a successful B2B mobile app necessitates the incorporation of features that align with business needs, user expectations, and market trends. B2B apps, known for their sophisticated functionality and comprehensive utility, need to be built with precision, focusing on aspects like usability, security, scalability, and integration. Here is an exploration of the key features that are integral to developing robust and effective B2B mobile apps.
| Feature | Description |
| --- | --- |
| User-Friendly Interface | Intuitive, easy-to-navigate interface for seamless user interaction and enhanced user engagement and satisfaction. |
| Customization and Personalization | Allows users to tailor interface, settings, and content to align with their business requirements. |
| Advanced Security Measures | Encryption, multi-factor authentication, and regular security updates to protect user data and maintain app integrity. |
| Real-Time Data Access and Sync | Provides instantaneous access to data, analytics, and notifications, allowing prompt response to emerging needs and changes. |
| Integration Capabilities | Integration with other business tools and systems for a cohesive and interconnected business ecosystem. |
| Scalability | Scalable architecture to accommodate business growth and changes, ensuring the app remains valuable over time. |
| Offline Mode | Uninterrupted app access in areas with poor internet connectivity, ensuring continuous app utility and data access. |
| Efficient Search and Filter | Quickly locate information, products, or services within the app, reducing the time and effort to find relevant content. |
| Push Notifications | Send alerts, updates, and reminders to users, keeping them informed and engaged with the app. |
| Analytics and Reporting Tools | Provide insights into app performance, user behavior, and areas for improvement, aiding in app optimization. |
| Multi-Language Support | Caters to a global user base by allowing users to interact with the app in their preferred language. |
| Quick and Easy Onboarding | Efficiently familiarizes new users with the app features and functionalities, enhancing user satisfaction and app adoption rates. |
| Feedback and Support | Allows users to report issues, seek assistance, and provide suggestions for app improvement and user satisfaction. |
☝️
Incorporating these key features during B2B mobile app development can significantly contribute to the app's success and efficacy. It's crucial that these features are meticulously integrated and optimized, keeping in mind the app's target audience, purpose, and operational domain.
How to Build a B2B Mobile App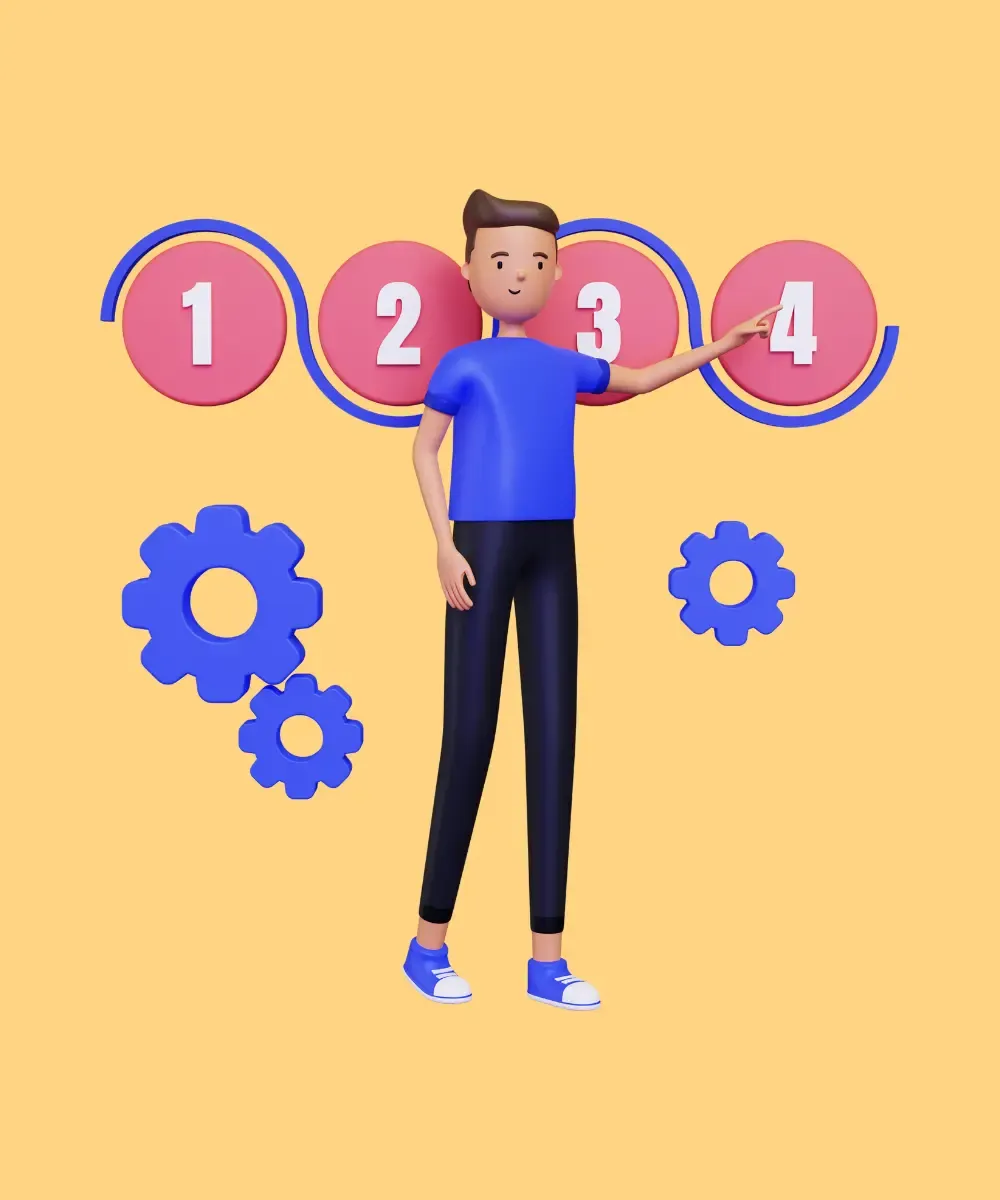 Building a B2B mobile app is a meticulous process that requires clear objectives, thoughtful planning, and a deep understanding of the target audience. Here's a comprehensive guide on how to build a B2B mobile app that meets business goals and provides value to users.
1. Define clear objectives
Purpose: Understand the core purpose of the app. Define what problems it will solve and how it will benefit the users and the business.
Target audience: Identify the primary users of the app and understand their needs, preferences, and pain points.
2. Conduct market research
Competitor analysis: Study the competitors and analyze their strengths, weaknesses, and market positioning.
Demand analysis: Understand the demand for such an app in the market and identify the gaps in the existing solutions.
3. Choose the right development approach
Native, hybrid, or cross-platform: Decide the development approach based on your business needs, budget, and timeline.
Development technology: Decide the technologies, frameworks, and tools to be used, considering Flutter for cross-platform development. Evaluate its benefits, such as reduced development time and cost, and the ability to maintain a single codebase for both iOS and Android.
4. Develop a detailed plan
Features list: List down the essential features and functionalities to be included in the app.
Development timeline: Create a realistic timeline for each phase of the app development process, allocating sufficient time for testing and modifications.
5. Design user-centric UX/UI
User flow: Design the user flow to ensure seamless navigation through the app.
Wireframes and prototypes: Create wireframes and interactive prototypes to visualize the app's design and functionality.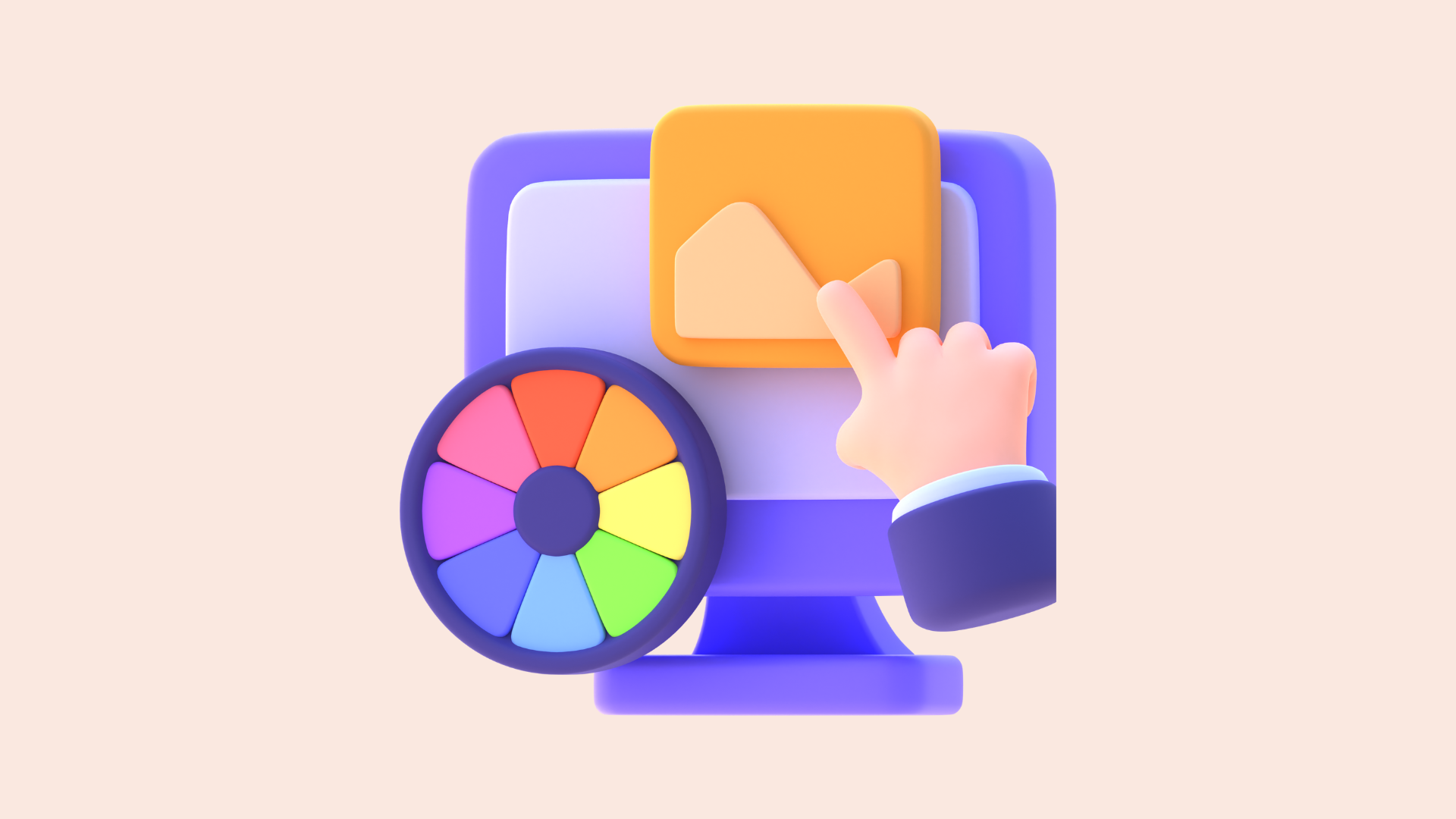 6. Assemble the development team
Team composition: Form a skilled team of developers, designers, and project managers.
Roles and responsibilities: Clearly define the roles and responsibilities of each team member to avoid any confusion during the development process.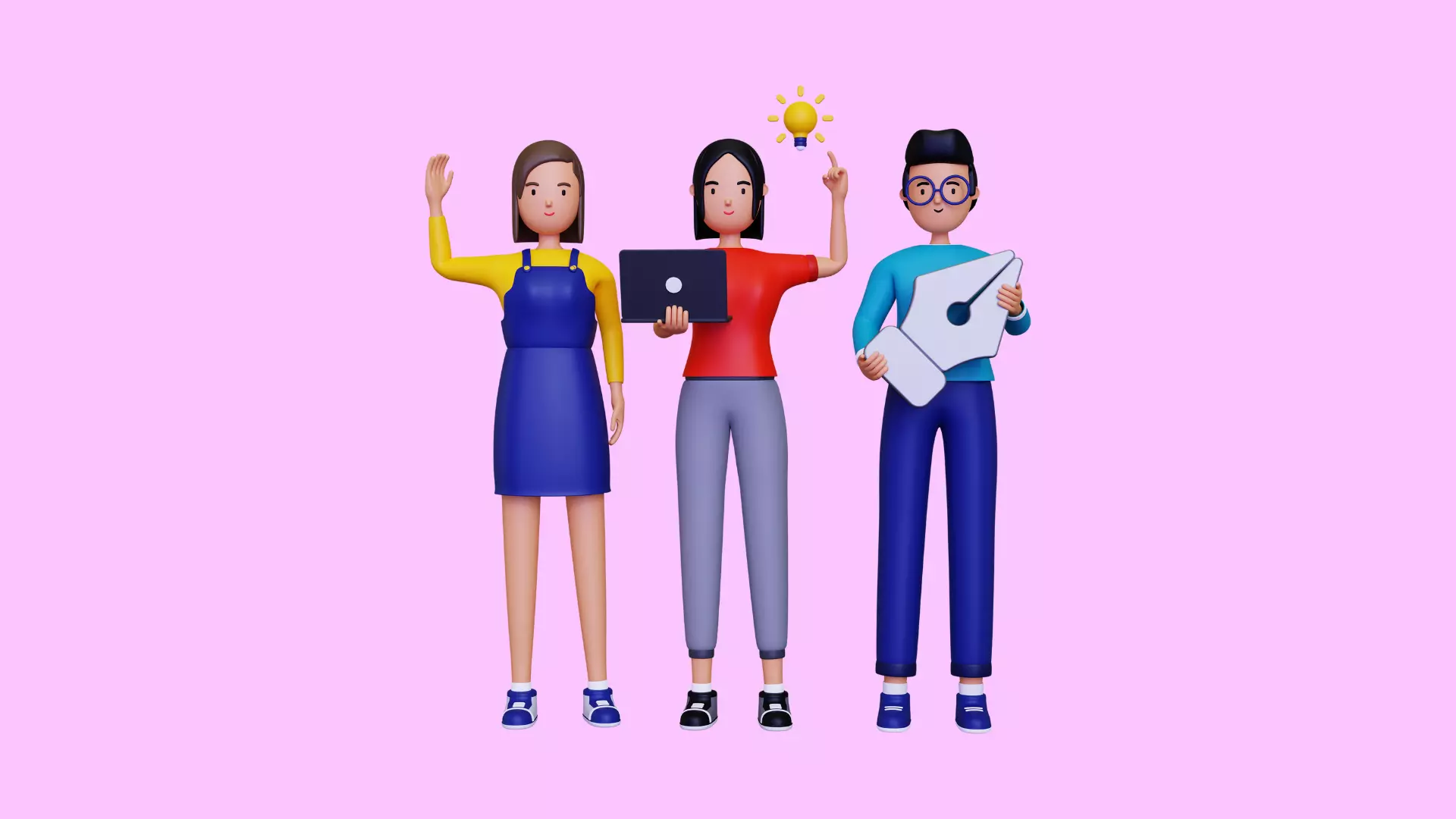 7. Develop the app
Agile methodology: Adopt an agile development methodology for flexible and iterative development.
Regular testing: Conduct regular testing to identify and fix bugs and errors promptly.
8. Integrate essential features
Integration: Incorporate the key features discussed earlier, such as advanced security measures, real-time data sync, and integration capabilities.
Optimization: Optimize the app for performance, speed, and responsiveness.
9. Test the app thoroughly
Quality assurance: Perform extensive quality assurance testing to ensure the app is bug-free and meets the quality standards.
User testing: Conduct user testing to gather feedback on the app's usability, functionality, and overall user experience.
10. Launch the app
Deployment: Deploy the app to app stores, ensuring all the app store guidelines are met.
Marketing and promotion: Create a comprehensive marketing plan to promote the app and attract users.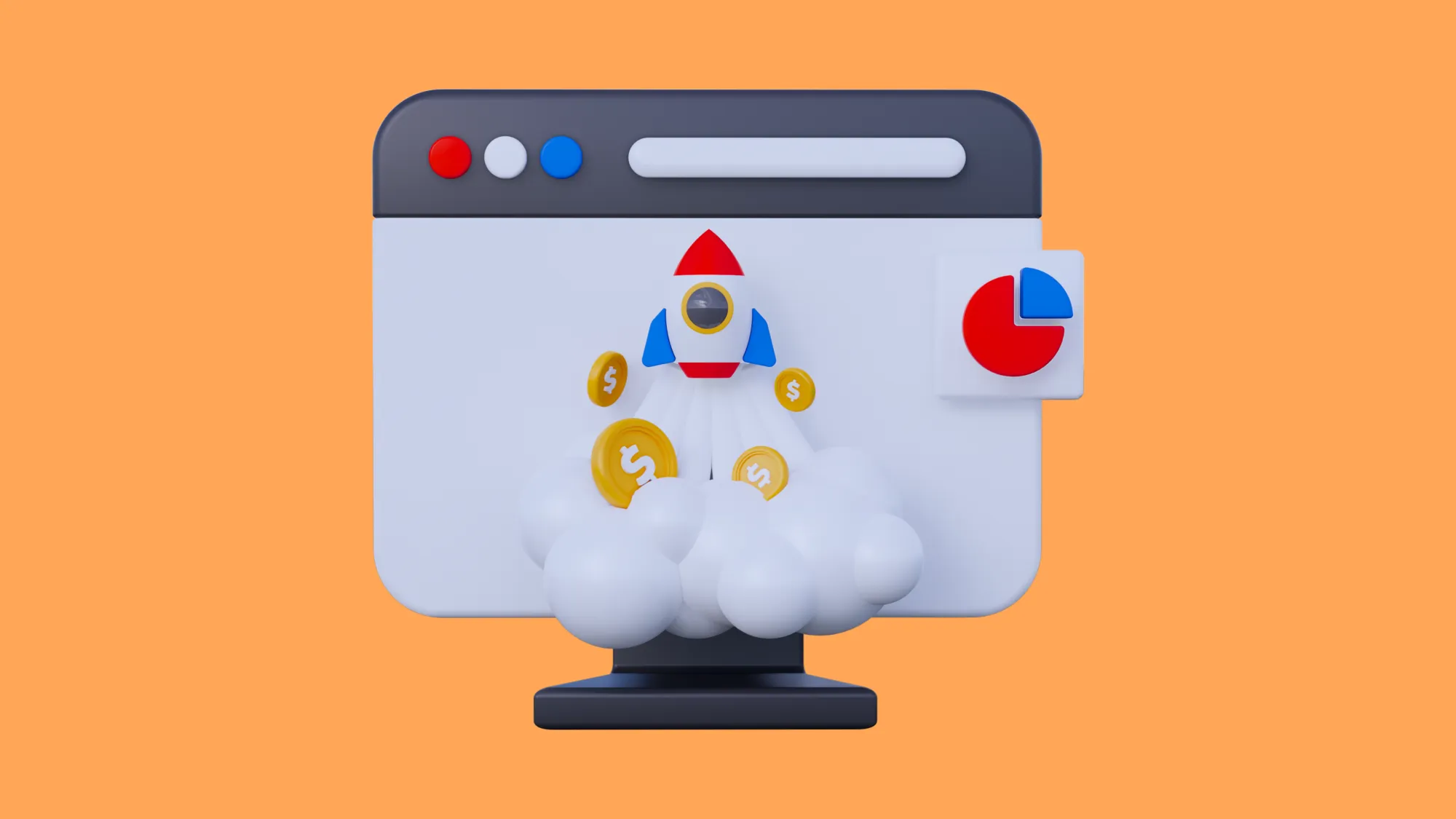 11. Post-launch support and updates
Maintenance: Provide regular app maintenance to fix any emerging issues and ensure smooth app functionality.
Updates: Regularly update the app with new features, improvements, and security patches based on user feedback and market trends.
☝️
Building a successful B2B mobile app requires a well-defined objective, meticulous planning, and a user-centric approach. By focusing on the users' needs and business goals, businesses can develop an app that provides value and fosters business growth. Following the steps outlined above ensures a systematic and thorough approach to B2B mobile app development, from ideation to launch, maximizing the chances of the app's success in the competitive market.
How Much Does It cost To Build a B2B Mobile App
The cost of building a B2B mobile app is contingent upon various factors, ranging from the complexity of the app and features included to the choice of technology and geographical location of the development team. Here's an in-depth exploration of the elements affecting the cost and how to estimate the budget for B2B mobile app development:
Basic app
Features: A basic app usually entails standard features such as a simple user interface, basic user authentication, and minimalistic design. These apps typically offer limited functionality, focused primarily on solving a single task or a set of closely related tasks.
Development time: Given the simplicity, the development, testing, and deployment times are generally shorter, usually ranging from 300 to 600 hours.
Cost implication: The cost for developing a basic app is relatively lower, often ranging from $10,000 to $25,000, depending on the geographical location of the development team and the hourly rates.
Medium app
Features: A moderate app incorporates more advanced and numerous features, including custom UI/UX design, integration capabilities with other systems or apps, and enhanced security measures. It may also involve the development of APIs and may offer a range of functionalities to cater to varied user needs.
Development time: The enriched feature set necessitates a longer development cycle, typically between 600 to 1200 hours.
Cost implication: The development cost for a moderate app usually falls between $25,000 and $50,000,varying with the choice of technology, feature set, and development team's location and expertise.
Complex app
Features: Complex apps are sophisticated and often encompass multifaceted features such as advanced data encryption, real-time synchronization, machine learning or AI integration, and complex backend development. These apps may also demand extensive research and a deeper understanding of various technologies and platforms.
Development time: Given the intricacies and extensive feature set, the development, testing, and deployment cycle can extend well beyond 1200 hours.
Cost implication: The cost to develop a complex app can be substantial, typically starting from $50,000 and can go well above $100,000, depending on the specific requirements, technologies used, and the development team's expertise and location.
☝️
The complexity of a B2B mobile app is a decisive factor in determining the development cost. A clear understanding of the app's objectives, target audience, and desired feature set is crucial to ascertain the app's complexity and subsequently, the development budget. Basic apps are cost-effective but offer limited functionality, moderate apps balance functionality and cost, while complex apps, with a substantial budget, provide a comprehensive solution with advanced features and integrations.
Advantages of B2B Mobile Apps
B2B mobile apps have evolved as indispensable tools in the modern business environment, propelling businesses towards optimized operations and enhanced productivity. Here's a detailed exploration of the ten cardinal advantages offered by B2B mobile apps:
Enhanced productivity: B2B mobile apps streamline operations, automate mundane tasks, and facilitate real-time communication, collectively contributing to heightened productivity.
Improved customer relationships: Customer satisfaction is pivotal for business growth, and B2B apps foster enhanced customer relationships through personalized experiences, instant support, and customized solutions.
Real-time data access and analysis: Access to real-time data is crucial for business agility, and B2B apps provide instantaneous access to essential business data and analytics.
Scalability: B2B apps are designed with scalable architecture to accommodate evolving business needs, changes, and growth. This scalability ensures that the app continues to provide value and meets the business requirements effectively, even as the business expands and diversifies.
Advanced security: Security is paramount in the business domain, and B2B apps employ advanced security measures such as encryption, multi-factor authentication, and regular security updates to protect sensitive business data and maintain user trust and app integrity.
Increased accessibility and flexibility: B2B mobile apps offer the flexibility and accessibility to access business tools, data, and communications from anywhere, anytime.
Seamless integration with business tools: B2B apps often come with integration capabilities, allowing businesses to create a cohesive and interconnected ecosystem by integrating with other essential business tools and systems.
Customization and personalization: Customization is a crucial advantage of B2B apps, enabling businesses to tailor the app's interface, features, and content to align with their specific needs and preferences.
Cost efficiency: Investing in a B2B mobile app can result in substantial cost savings in the long run by optimizing operational processes, reducing manual errors, and decreasing dependency on paper-based processes.
Enhanced communication and collaboration: B2B apps facilitate improved communication and collaboration among employees, partners, and stakeholders through features like instant messaging, discussion forums, and document sharing.
☝️
B2B mobile apps bring forth a plethora of advantages for businesses striving for operational excellence and superior customer satisfaction in today's dynamic and competitive landscape. From enhanced productivity and improved customer relationships to real-time data access and advanced security, the benefits of B2B apps are multifaceted and transformative.
Conclusion
In today's digital landscape, B2B mobile apps are pivotal, serving as strategic facilitators that empower businesses to align with evolving market trends and technological innovations, securing a competitive advantage in their respective domains. These apps are not just technologically advanced tools; they are catalysts for transformation and growth, offering solutions that are economically viable and ecologically sustainable, reflecting a balanced approach to business operations in the contemporary corporate world.
If you are poised to explore the transformative potential of B2B mobile apps and desire to leverage their multifaceted benefits, What the Flutter is your go-to partner. We excel in developing secure and innovative B2B mobile apps designed to elevate your business. Connect with us today and commence your journey towards achieving unparalleled success in the competitive business realm!1.