In today's digital age, mobile applications have become essential tools for businesses worldwide. With the increasing number of mobile device users, companies are investing in mobile apps to engage their customers, streamline their operations, and expand their market reach. However, developing separate apps for different platforms, such as iOS and Android, can be a costly and time-consuming process. This is where cross-platform app development comes into play.
Cross-platform app development refers to the creation of mobile applications that can run on multiple mobile operating systems. It allows developers to write the code once and deploy it across various platforms, saving time and resources. This approach has gained popularity over the years as it enables businesses to target a broader audience without the need to develop and maintain separate apps for iOS and Android.
In this article, we will provide a list of top companies in the field and delve deeper into key features to look for in an app development company. This comprehensive guide aims to help you make an informed decision when selecting a cross-platform app development agency for your next project.
So here is the list of top hybrid mobile app development companies that have a proven track record of delivering high-quality apps across various industries:
1. What the Flutter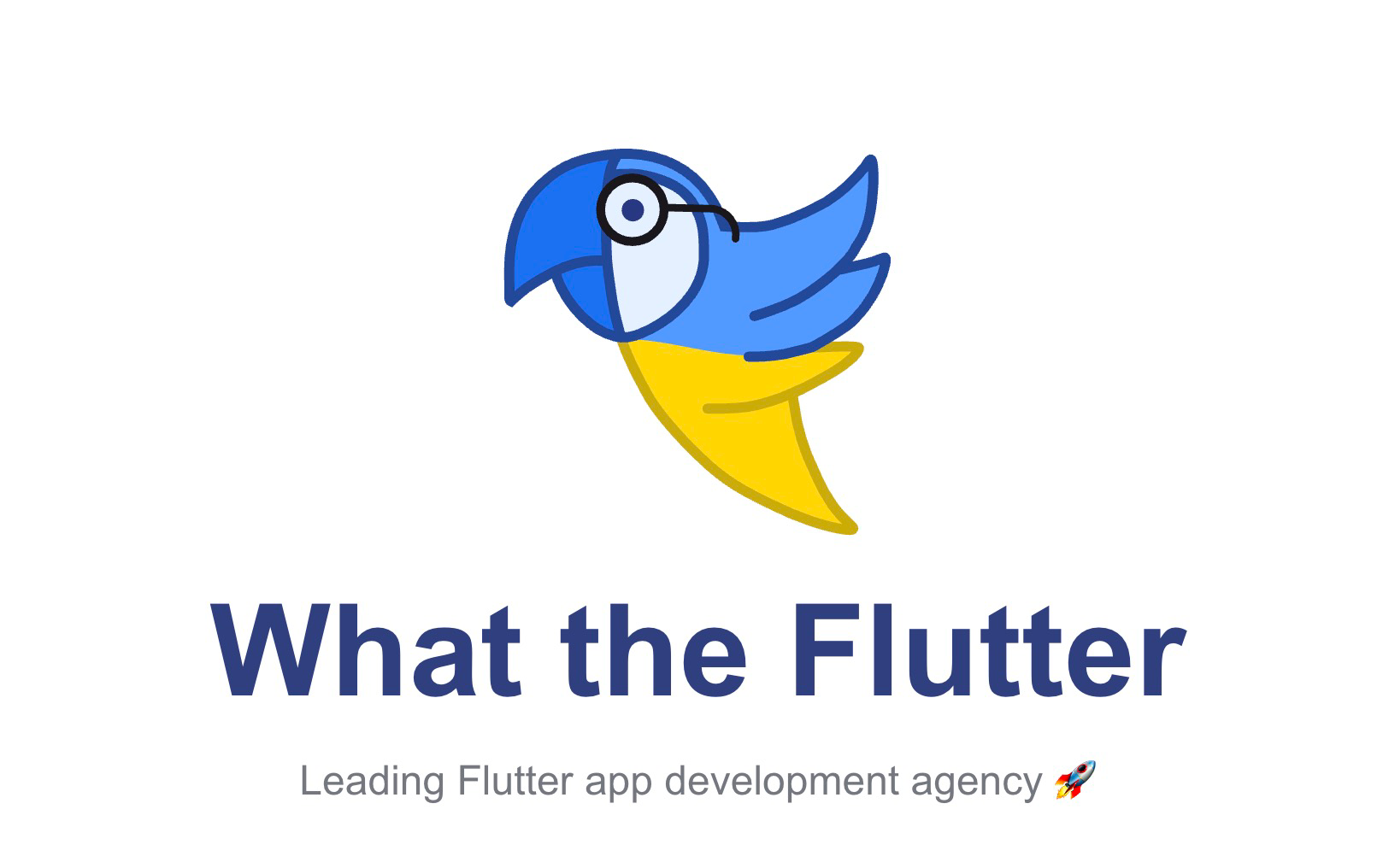 What the Flutter, based in Estonia, is the best cross-platform app development company with unparalleled expertise in mobile developement with Flutter, a framework developed by Google for seamless cross-platform development. With a dedicated team of skilled engineers, the company's focus is on creating high-quality custom cross-platform apps for startups and SMEs across various sectors. Additionally, the company is actively involved in the Flutter community, contributing to open-source projects and sharing valuable content across multiple social platforms.
Recognized as industry experts, What the Flutter has been developing with Flutter since its 1.0 version and was among the first in Europe to use Flutter in production. The company also runs a Flutter laboratory, cooperates with top IT universities in Europe, and has completed numerous successful Flutter projects over the years, showcasing reliability as a development partner.
Website: https://flutter.wtf/
Technologies: Flutter
Location: Estonia
Hourly rate: $25 - $49
Clutch rating: 5.0
2. Fireart Studio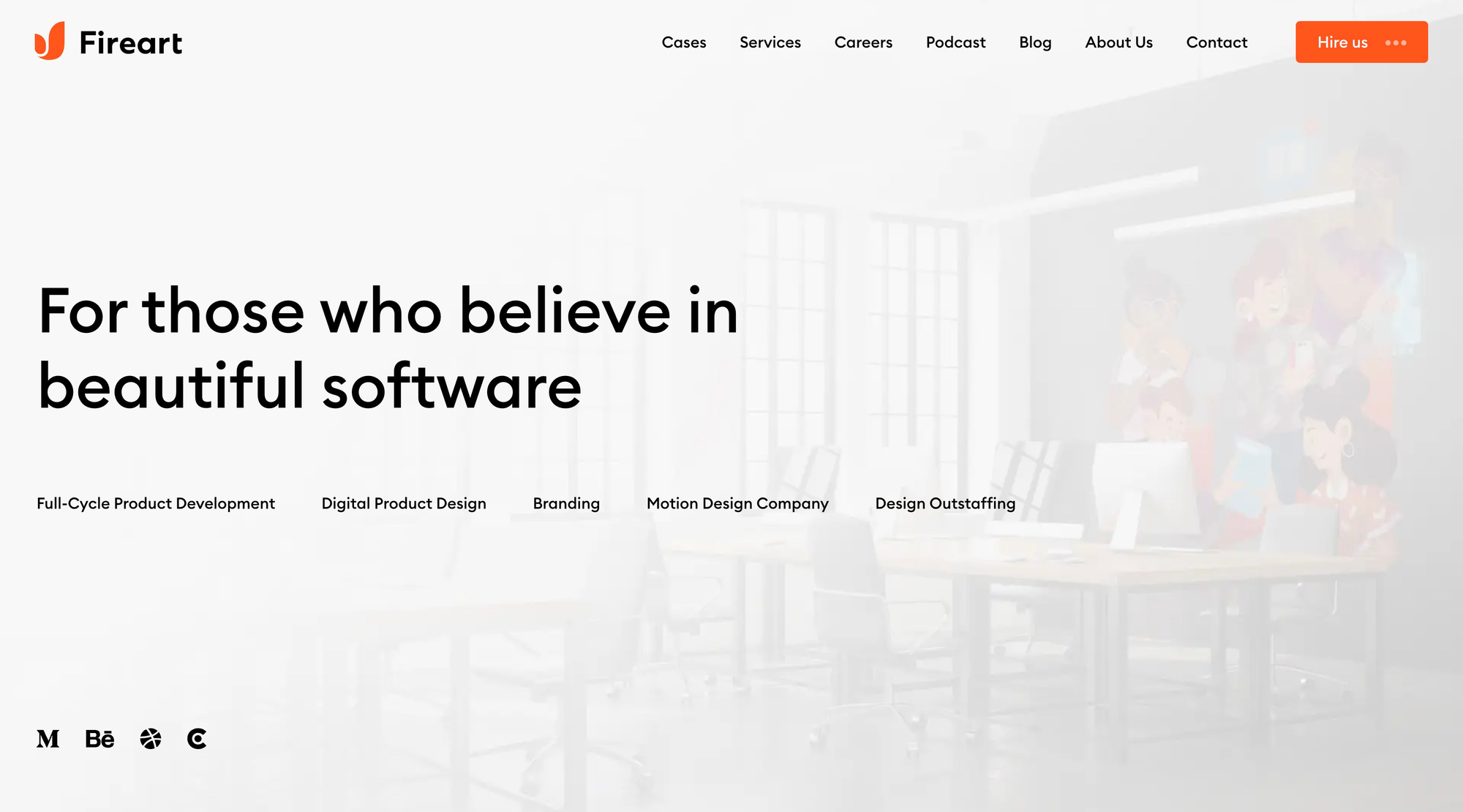 Fireart is a cross-platform mobile app development company that offers innovative and reliable solutions for various business needs and objectives. Established in 2013, the studio has provided a comprehensive range of multiplatform mobile app development services, empowering companies and users worldwide. They utilize a single codebase in cross-platform app development, making it a cost-effective and time-efficient solution to create versatile applications that run on both Android and iOS platforms.
With a focus on product security, confidentiality, and client success, Fireart uses agile methodologies to establish communication, provide constant updates, and meet all client objectives, making them an all-in-one cross-platform mobile app development company.s
Website: https://fireart.studio/
Technologies: React Native, Flutter, Ionic, Xamarin
Location: Ukraine
Hourly rate: $50 - $99
Clutch rating: 4.9
3. Fueled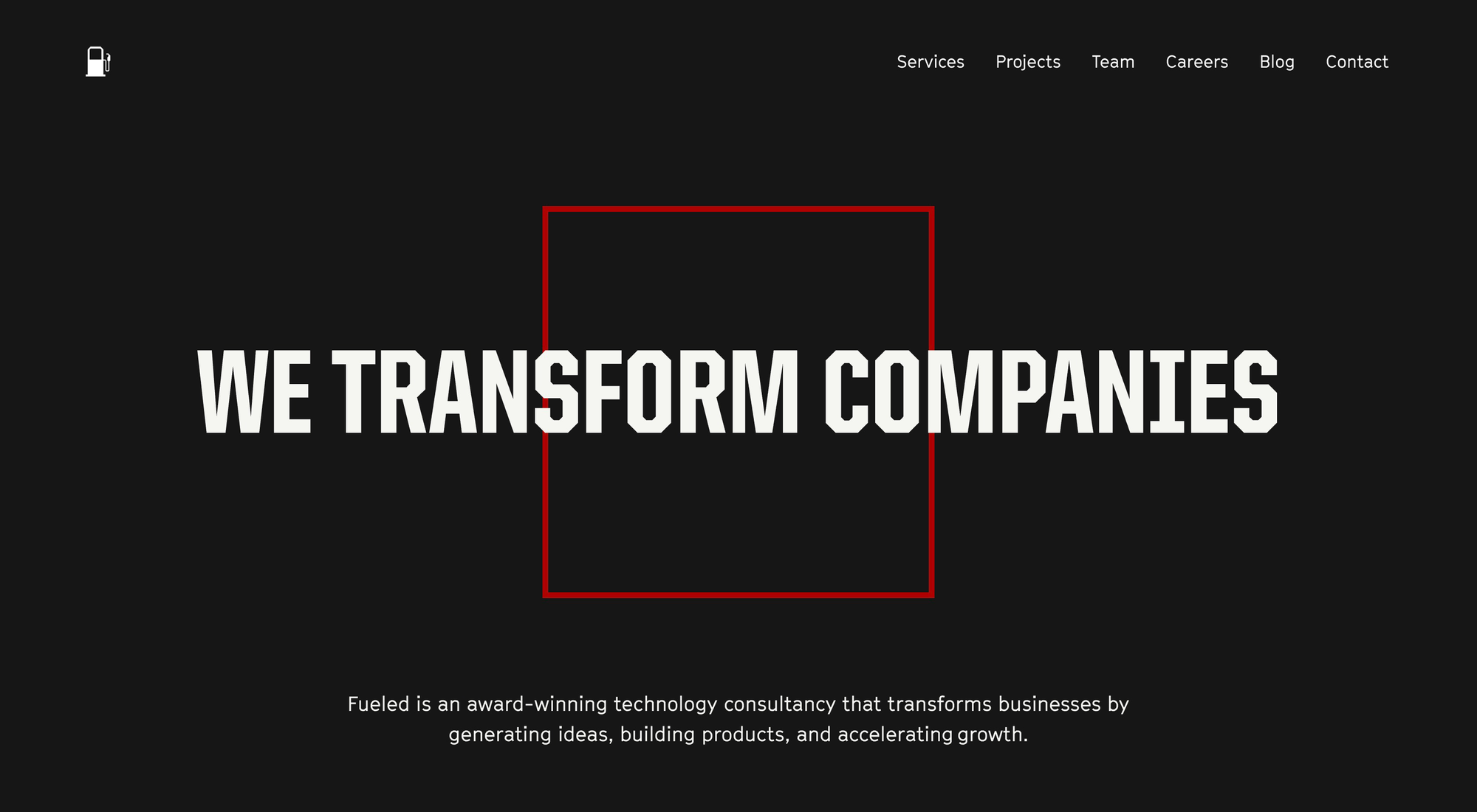 Fueled is a digital transformation agency dedicated to designing and developing mobile apps and websites that are fast, attractive, responsive, and user-friendly. They are driven by a passion for quality and work on the most interesting projects with the best clients, whether startups or big brands. Servicing a range of unicorn startups, global brands, and Fortune 500 companies, Fueled strategizes, designs, and develops user-facing technology that wins in the marketplace.
Combining the capabilities of an international agency with the ethos of a startup, they build innovative products that delight users and drive value for clients. Fueled has received several achievements that highlight their expertise and success in creating impactful and innovative digital solutions.
Website: https://fueled.com/
Technologies: React Native
Location: USA
Hourly rate: $150 - $199
Clutch rating: 4.9
4. Vincit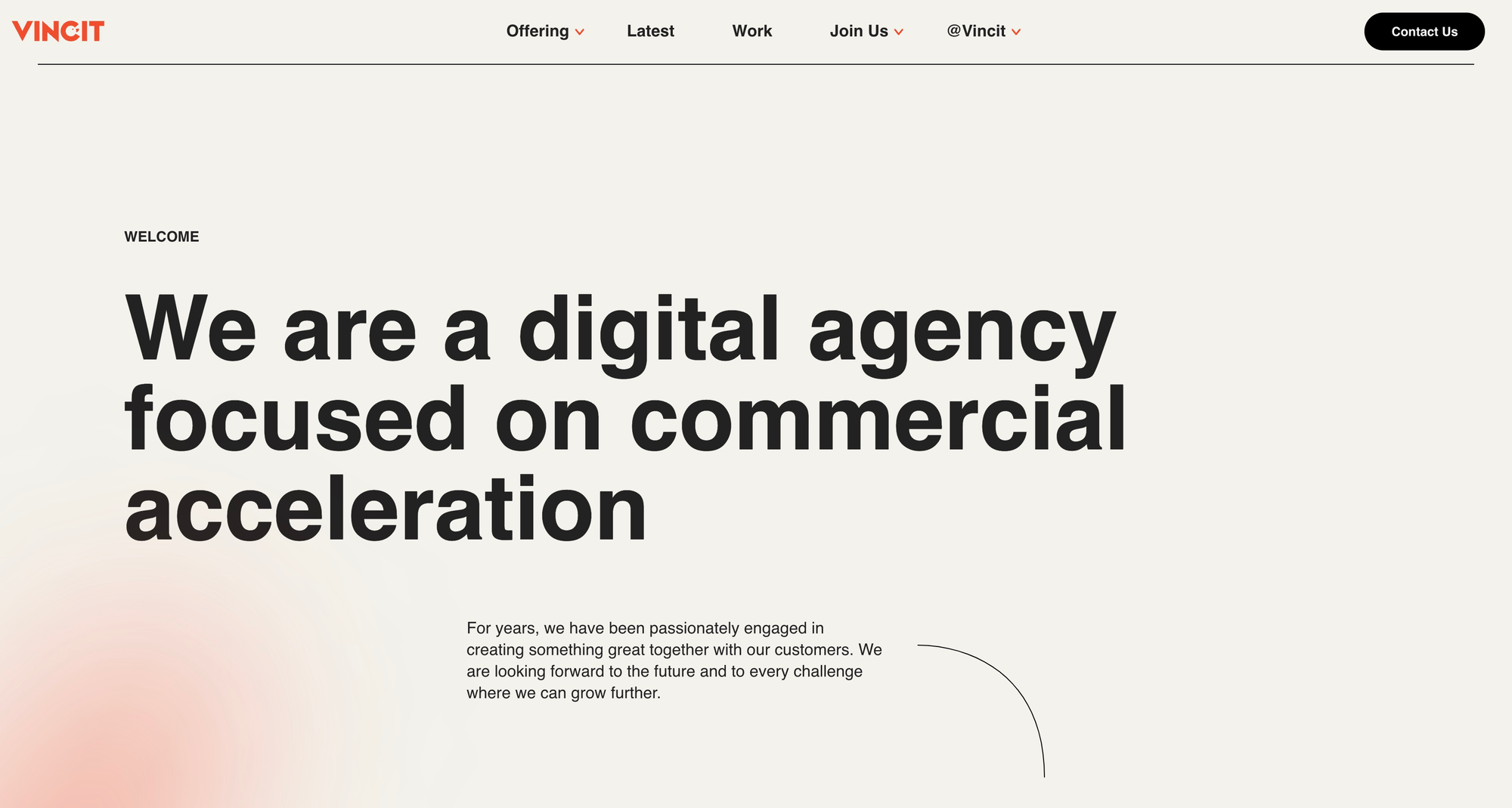 Vincit, specializing in purpose-driven software development, offers highly-skilled, in-house local talent dedicated to creating tailor-made mobile apps. They excel in composable software, coupling backend functionality with strong UI to ensure the user experience is as dynamic and robust as the tech capabilities. Composed of software developers and designers, they are united by a passion to reshape the digital landscape. The company prides itself on being a no-nonsense, hype-free zone, delivering digital and commercial excellence in smooth customer experiences, making them a maker of happy customers.
In cross-platform projects, they work on a single code base across iOS and Android, preferring to use Flutter and React Native as they are highly reliable and cover most application needs. Their designers, experienced with the best design patterns and practices, can easily fulfill your UX ambitions.
Website: https://www.vincit.com/
Technologies: Flutter, React Native
Location: Finland
Hourly rate: $150 - $199
Clutch rating: 4.8
5. AppTailors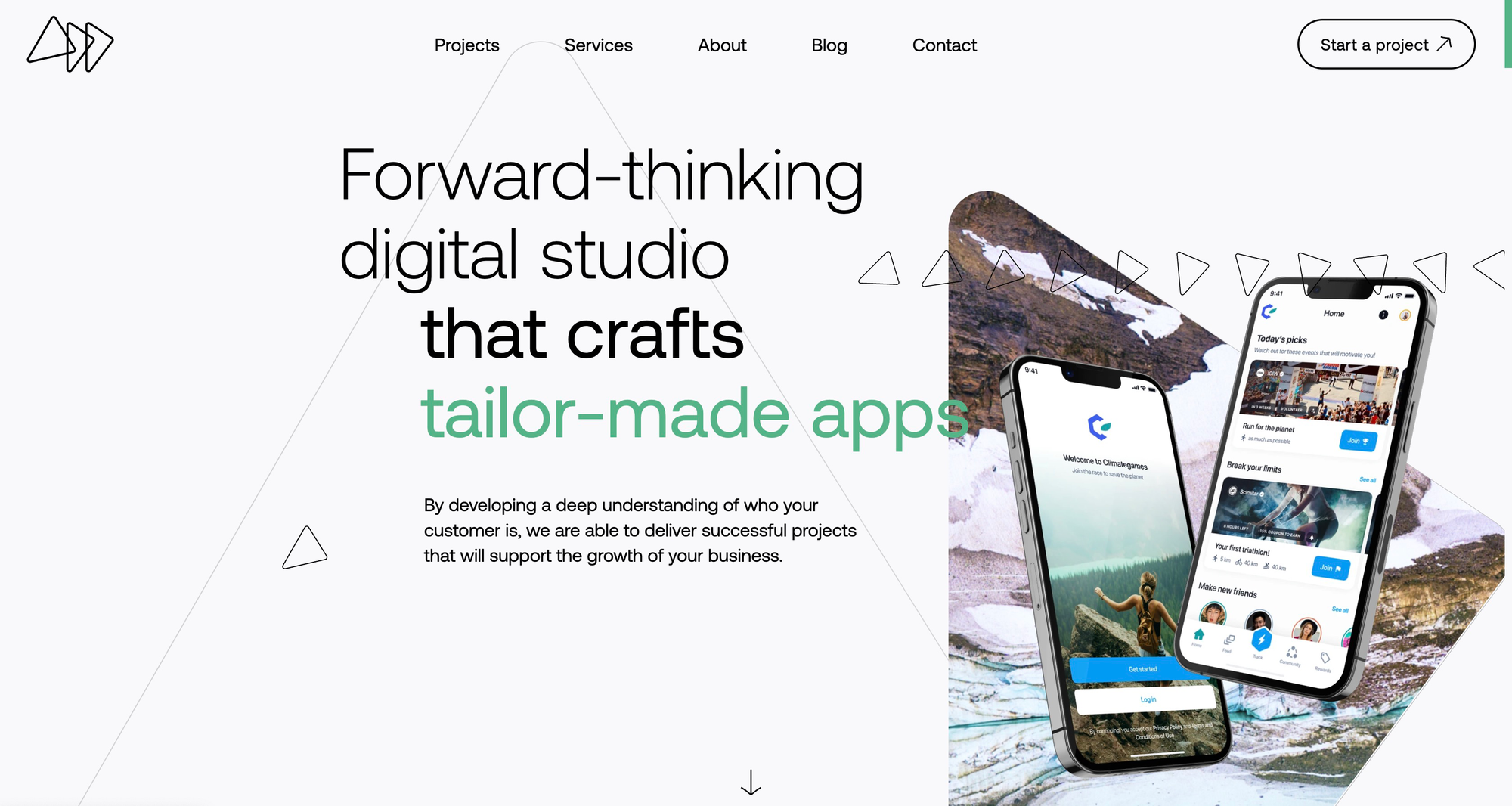 AppTailors is a mobile and web application development agency that delivers applications using a variety of technical tools. Founded in 2018, the team at AppTailors has extensive experience in Flutter and is adept at choosing the right tool for each project. They strive to be more than just a standard mobile development agency; they aim to be a trusted and reliable partner, supporting clients throughout the exciting journey of product development. Building apps in native iOS, Android, or Flutter, they combine top technology and user-centered design to meet business needs.
AppTailors also provides support during the challenging product launch process, ensuring the product is supported and distributed effectively. Having successfully undergone over 1000 reviews in the App Store and Google Store, they develop easy-to-use apps that customers love, always opting for good solutions rather than temporary quick fixes.
Website: https://apptailors.co/
Technologies: Flutter
Location: Poland
Hourly rate: Undisclosed
Clutch rating: 5.0
6. WAYF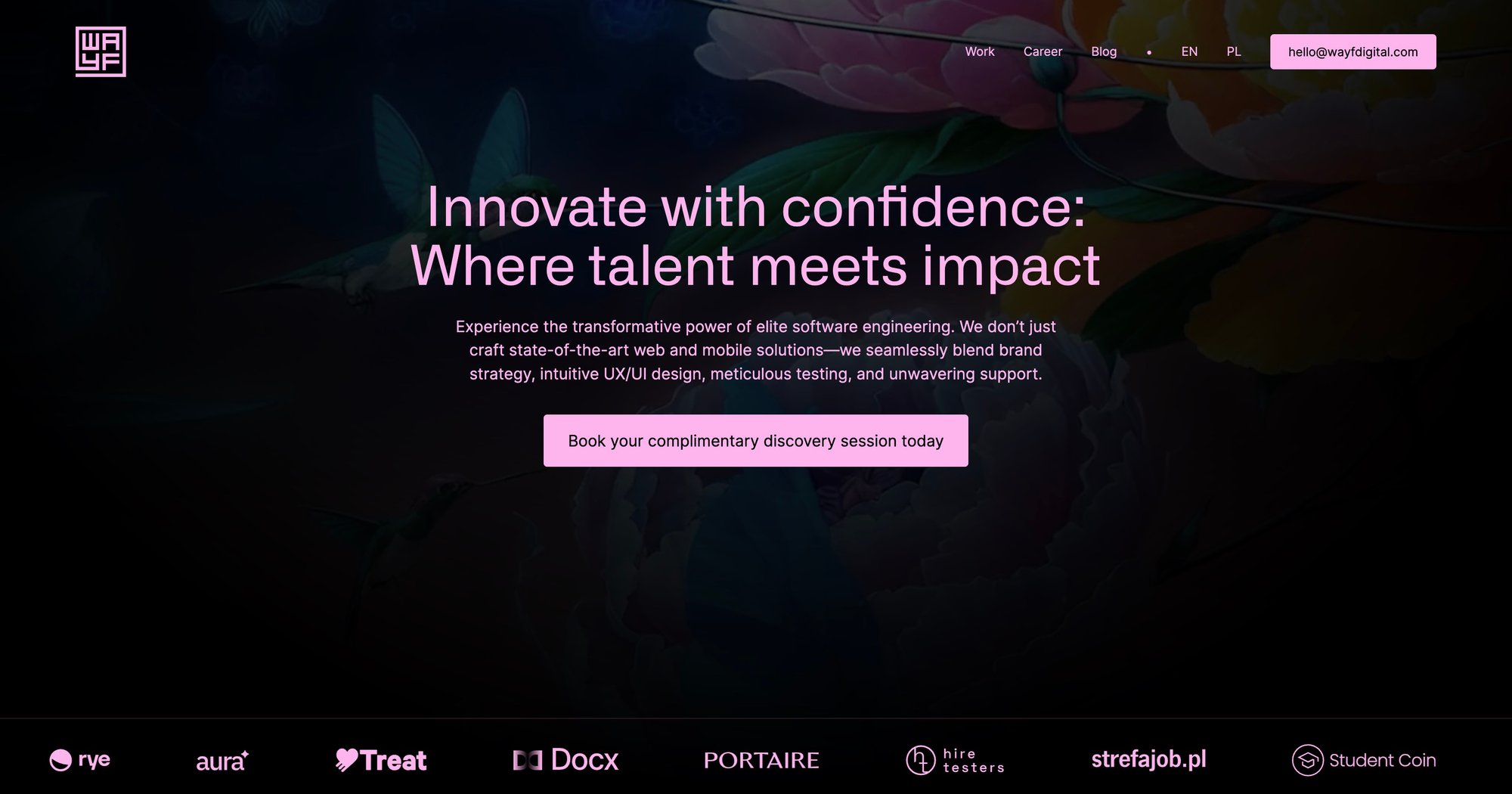 WAYF is a dynamic team of experienced professionals, passionate about empowering companies in their digital pursuits. Their skilled team crafts tailored solutions that include custom software, cutting-edge web development, and mobile app creation. They work collaboratively to establish future-proof brands, resilient products, and enduring success in a fast-paced, interconnected world.
Acting as a design and development agency for digital products and services, WAYF creates future-facing online experiences. They are a partner to both established and emerging companies, shipping mobile and web applications with a focus on quality, scalability, and time to market.
Website: https://www.wayfdigital.com/
Technologies: React Native
Location: Poland
Hourly rate: $50 - $99
Clutch rating: 4.9
7. Oak's Lab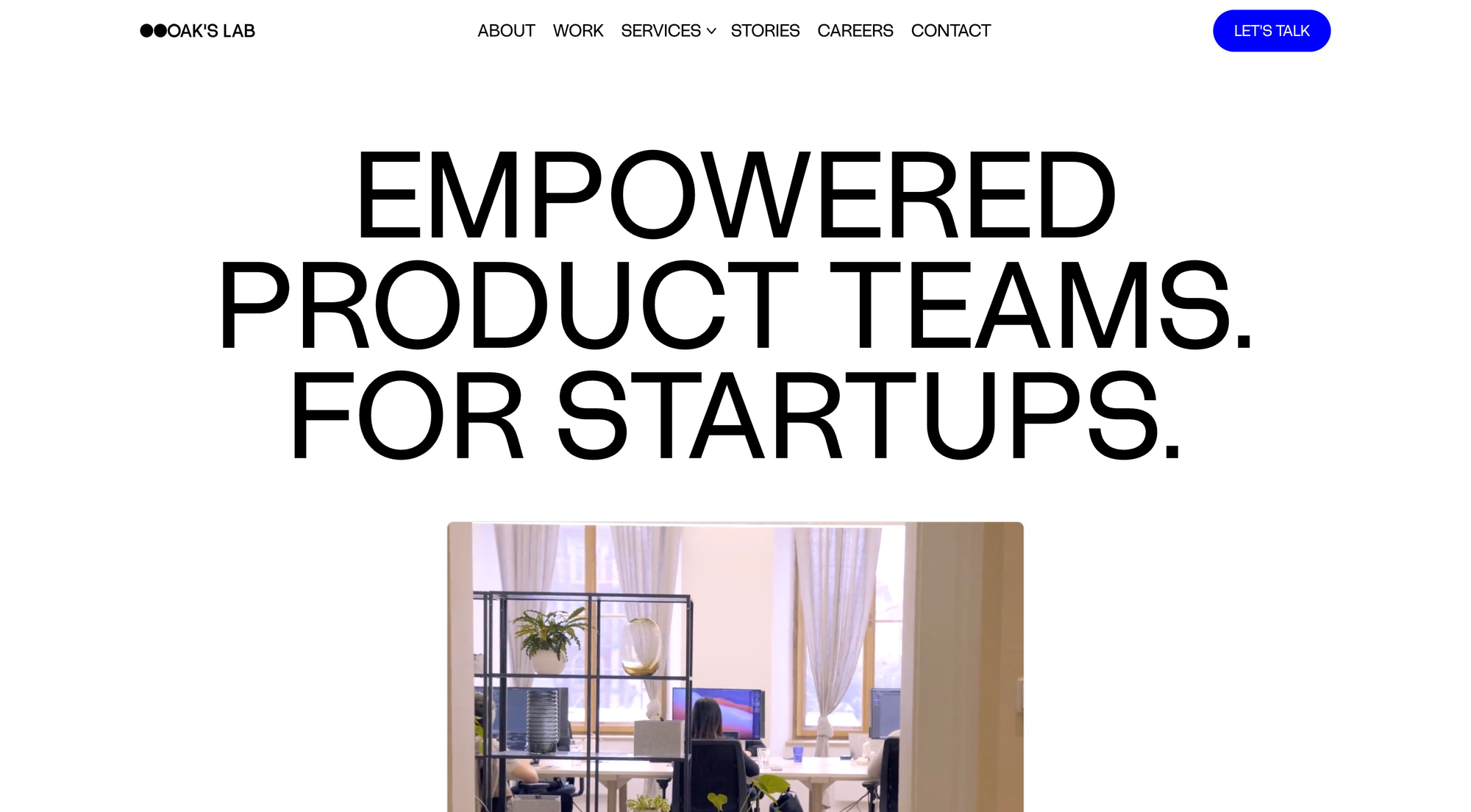 Oak's Lab is a dedicated technology partner for startups, on a mission to empower innovators to improve the world. The company has contributed to the success of 35 startups, reaching a combined valuation of over $1.5 billion. The ecosystem of Oak's Lab consists of two separate business divisions: Oak's Digital and Oak's Boost. Oak's Digital partners with early-stage startups to develop their technology with dedicated product teams, while Oak's Boost collaborates with growth-stage startups to establish and expand their in-house tech teams in offshore locations.
Their portfolio spans various industries, from B2B SaaS to consumer marketplaces, FinTech to FoodTech, cybersecurity to social media, showcasing their capability to build products that have propelled startups across a spectrum of industries to success.
Website: https://www.oakslab.com/
Technologies: React Native
Location: Czech Republic
Hourly rate: $50 - $99
Clutch rating: 4.9
8. Linkup Studio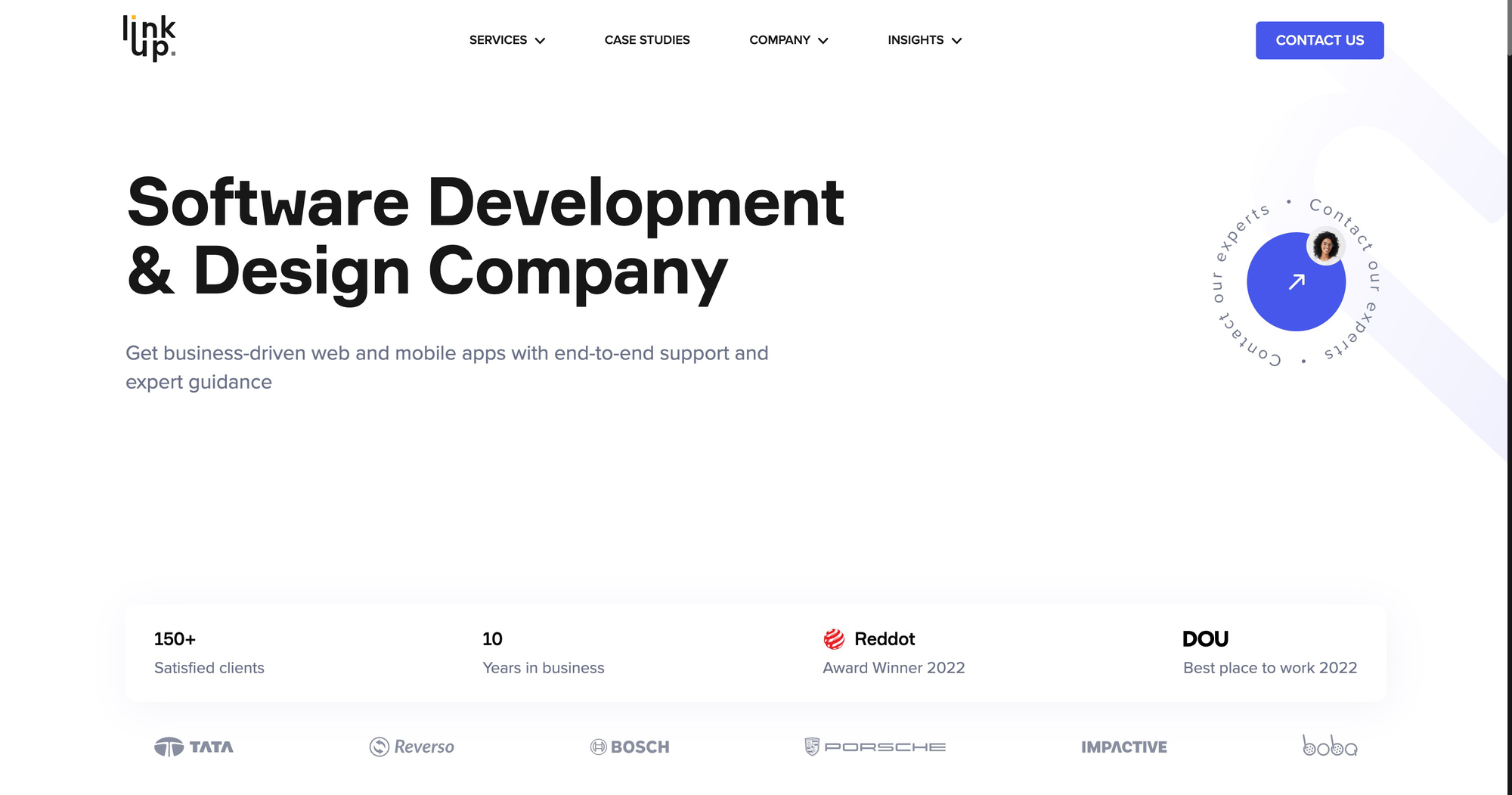 Linkup Studio is a software development and design company dedicated to delivering high-quality web and mobile digital products for startups and small & medium-sized businesses. As a company focused on products, they work closely with startups and businesses to define, design, and launch digital products that gain traction and succeed, ultimately helping you do business anywhere and everywhere.
They create cross-platform applications that can be easily installed through Google Play and App Store. The team is adept at building mobile applications from scratch that can boost the business while adhering to the planned time and budget.
Website: https://linkupst.com/
Technologies: Flutter, React Native
Location: Ukraine
Hourly rate: $50 - $99
Clutch rating: 4.9
9. Monterail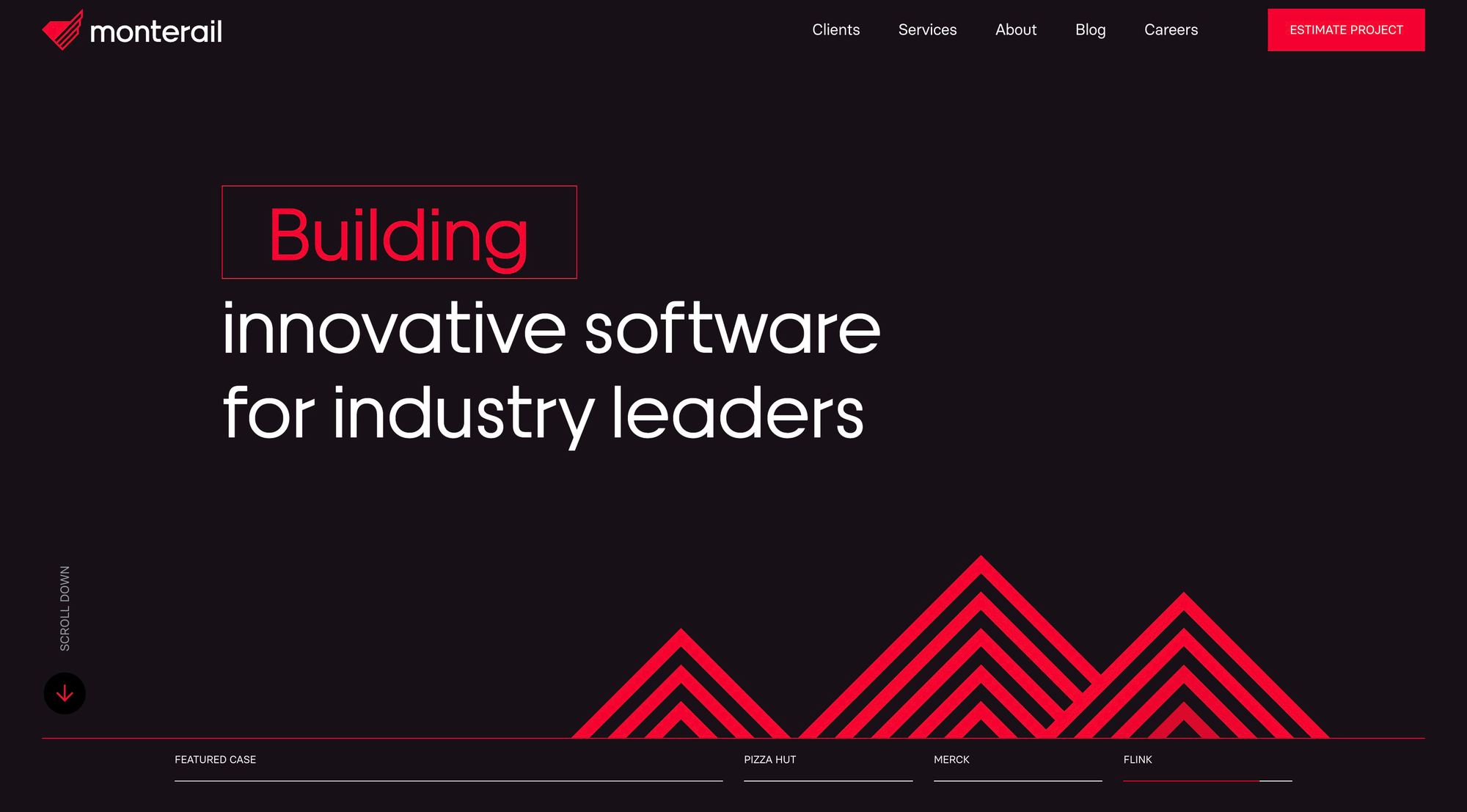 Monterail is a software development company dedicated to building innovative software for industry leaders. They boast a team of experts in mobile development and design, all with solid business experience and communication skills, even in remote work settings. Their approach covers every stage from concept to design and product release, all under one roof, fostering long-standing partnerships with a shared vision of growth.
Monterail has a rich portfolio, having delivered meaningful software across various sectors, including fintech, proptech, medtech, eCommerce, and HR software. Having been in the business for over 13 years, they have utilized Flutter to build beautiful web and mobile applications, successfully completing many projects.
Website: https://www.monterail.com/
Technologies: Flutter, React Native, Ionic
Location: Poland
Hourly rate: $50 - $99
Clutch rating: 4.8
10. Boldheart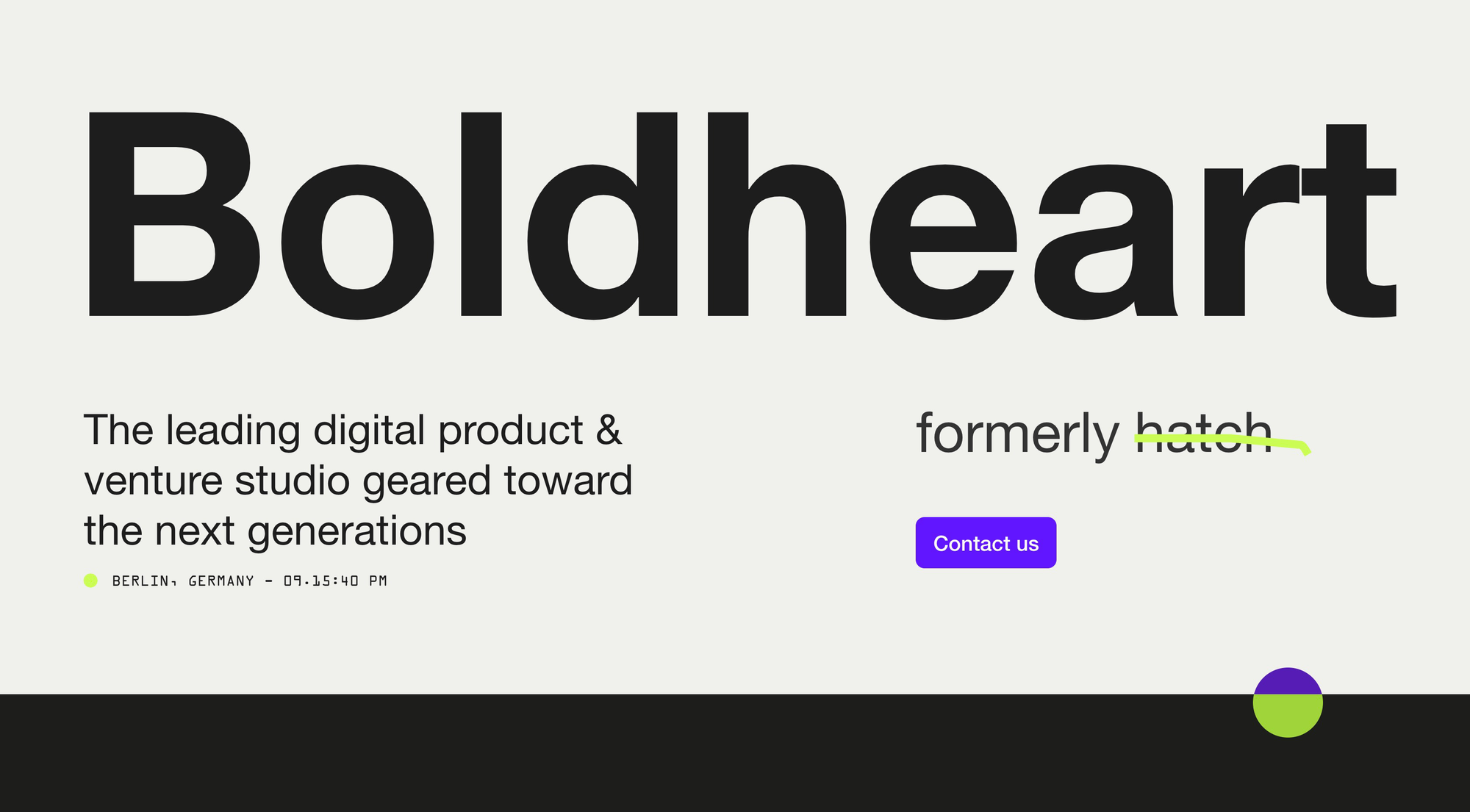 Boldheart is a digital product builder, dedicated to shaping the future by partnering with ambitious corporates and startups to rapidly design, build, and scale new digital solutions. Their services encompass everything from innovation strategy, product discovery, UI/UX design, to web and mobile development.
Boldheart specializes in developing scalable front- and back-ends of web and mobile applications using agile workflows, and always in close collaboration with their designers. Beyond full-stack development, they also have expertise in artificial intelligence and machine learning, Web 3, Data Science, and DevOps. This comprehensive approach ensures that they can handle any challenge.
Website: https://www.boldheart.io/
Technologies: React Native
Location: Germany
Hourly rate: $100 - $149
Clutch rating: 5.0
11. Infinum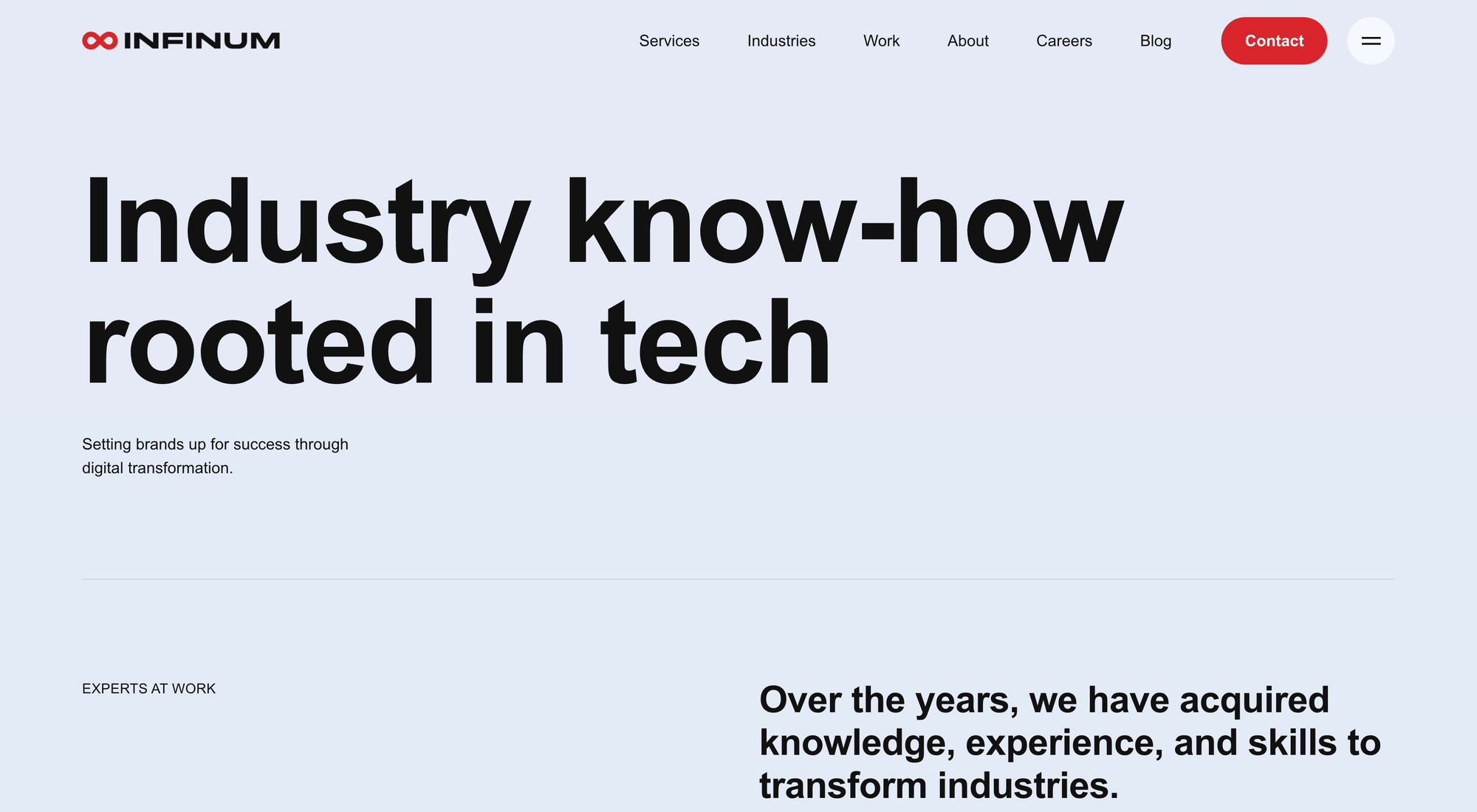 Infinum is a software development company with nearly two decades of collective knowledge in using technologies to solve problems and shape the future. The company offers a comprehensive approach to all phases of software development, from developing a creative concept, planning, graphic design, programming, to testing and publishing.
They specialize in building a wide range of products, from consumer-facing mobile apps and landing pages to web applications. They stay in the loop with new technologies, researching each one before building products using those proven and tested. This approach helps them to deliver secure, and efficient digital products.
Website: https://infinum.com/
Technologies: Flutter
Location: Croatia
Hourly rate: $50 - $99
Clutch rating: 4.8
12. Yalantis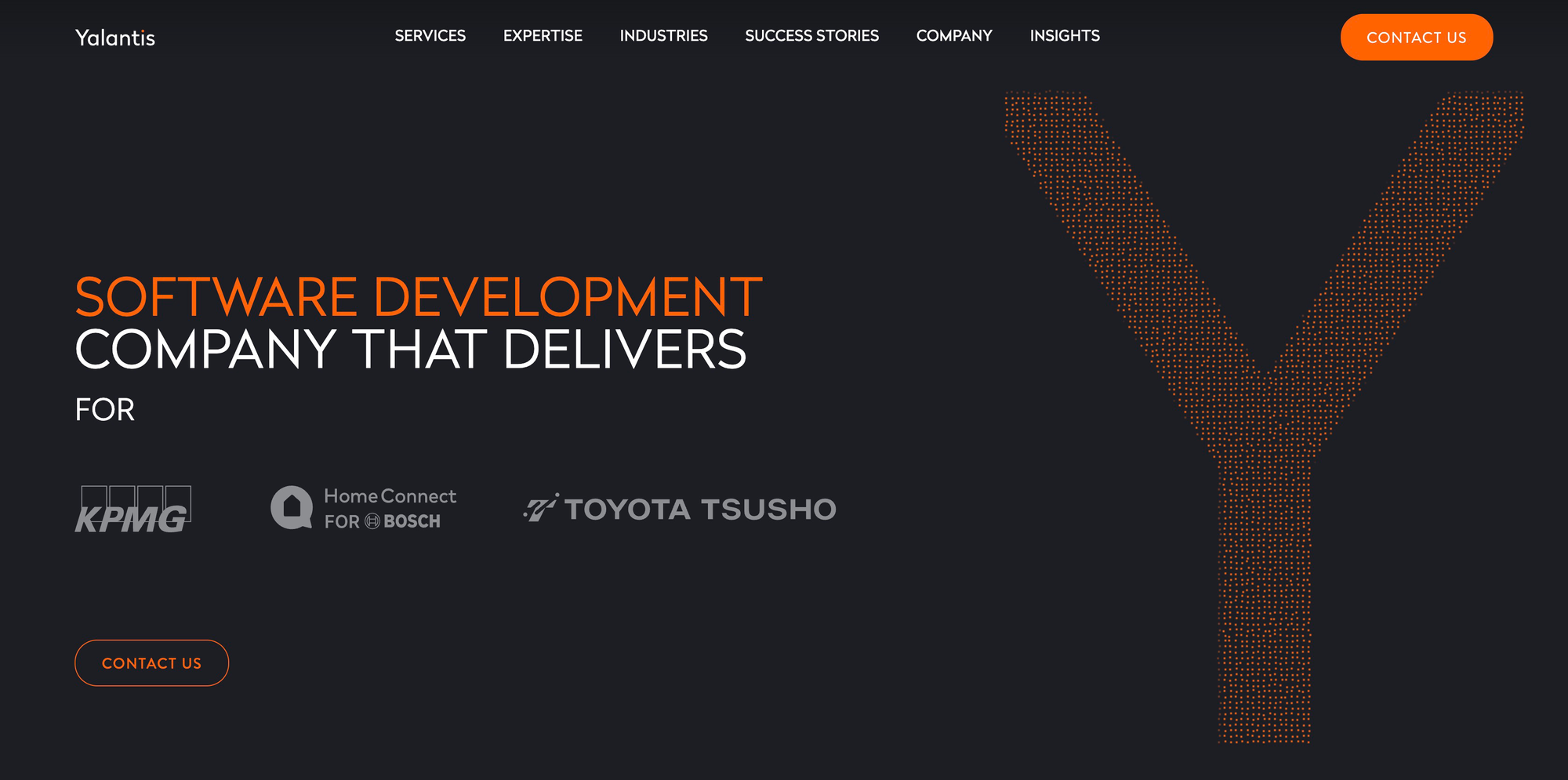 Yalantis is a software engineering company with a network of development centers across Europe. They deliver solutions across various sectors including Fintech, Healthcare, Logistics, Real Estate, and Automotive. Their comprehensive suite of solutions includes SaaS development, mobile software products, and blockchain integration.
The company is committed to building secure, stable, and scalable digital products that ensure business sustainability. They operate as one team in collaboration with their clients, transforming business ideas into technical solutions that enable everyone to achieve more.
Website: https://yalantis.com/
Technologies: Flutter, React Native
Location: Ukraine
Hourly rate: $25 - $49
Clutch rating: 4.8
Key Features to Look for when Choosing a Development Company
Choosing the right app development company is crucial for the success of your project. The company you select will play a significant role in determining the quality, performance, and overall success of your app. Here are some key features to consider when selecting an app development company:
Expertise and experience
The company should have a team of skilled developers with extensive experience in cross-platform app development. Make sure the company uses the latest and most advanced tools and technologies for hybrid app development. This will ensure that your app is built using the best practices and is optimized for performance across all platforms.
Portfolio
A company's portfolio is a reflection of its capabilities and expertise. Take a close look at the company's portfolio to assess the quality of their work, the complexity of the projects they have handled, and their experience in your specific industry or niche.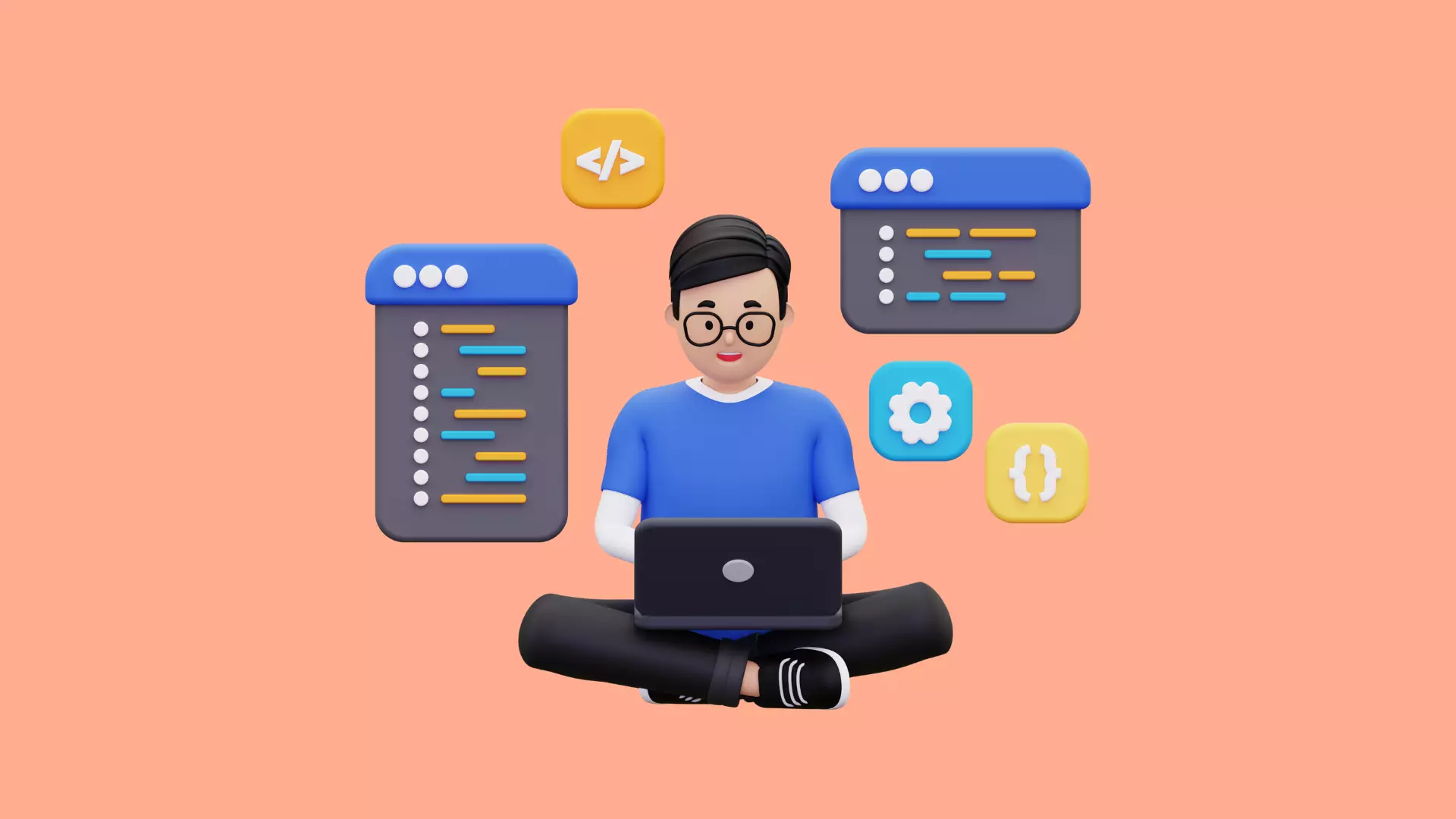 Client testimonials
Client testimonials provide valuable insights into the company's professionalism, work ethic, and ability to deliver results. Look for testimonials from clients who have had similar projects or requirements as yours. This will give you a better idea of the company's ability to meet your specific needs.
Communication
Make sure the company has a clear communication process in place and is willing to collaborate closely with your team throughout the development process. This will ensure that your ideas and feedback are taken into account, and any issues or challenges are addressed promptly.
What the Flutter's Expertise
Among the various options available for cross-platform development, Flutter stands out as the best choice for several reasons. Developed by Google, Flutter is an open-source UI software development toolkit that enables the creation of natively compiled applications for mobile, web and desktop from a single codebase. It offers a host of benefits, such as fast development, expressive and flexible UI, and native performance, making it a preferred choice for developers and businesses worldwide.
At What the Flutter, we are a leading mobile app development agency specializing in the Flutter framework. With a team of skilled and experienced developers, a comprehensive technology stack, and a proven track record of successful projects, we possess all the key features to look for in a cross-platform app development company.
Contact us today to discuss your project requirements, and let's work together to turn your idea into a reality!
---
Still unsure which technology is right for your project?
Dive into our series of articles, comparing Flutter with other cross-platform frameworks: